US-Bangla adds new plane to its fleet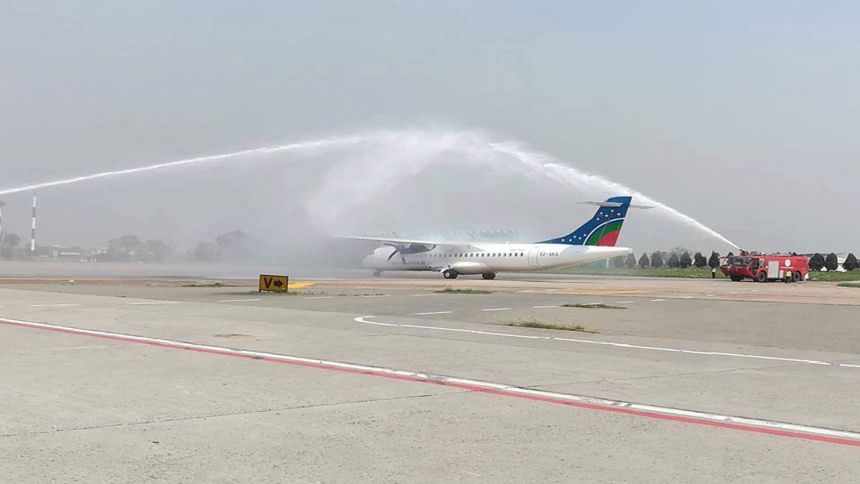 US-Bangla Airlines today added a new aircraft to its fleet as part of their plan to increase flights on domestic and regional routes.
The brand new 72-seated turboprop ATR 72-600 aircraft was brought to Hazrat Shahjalal International Airport this afternoon.
It was flown in from France after refuelling from Egypt and Masqat. In Dhaka, the aircraft was welcomed with a water cannon salute.
"We are proud to procure a new plane as the first ever of any private carrier in Bangladesh," US-Bangla's CEO Asif Imran told reporters.
The new aircraft will start its operation in domestic routes from March 31, he said in the press conference held at the airport.
The new aircraft raised the current fleet number of the airlines to eight along with four Boeing 737-800 and three DASH8-Q400.
Three more ATR 72-600 planes will be added to its fleet gradually, insiders said.
The ATR 72 is a twin-engine turboprop, short-haul regional airliner developed and produced in France and Italy by aircraft manufacturer ATR.