US-Bangla plane crash death toll now 51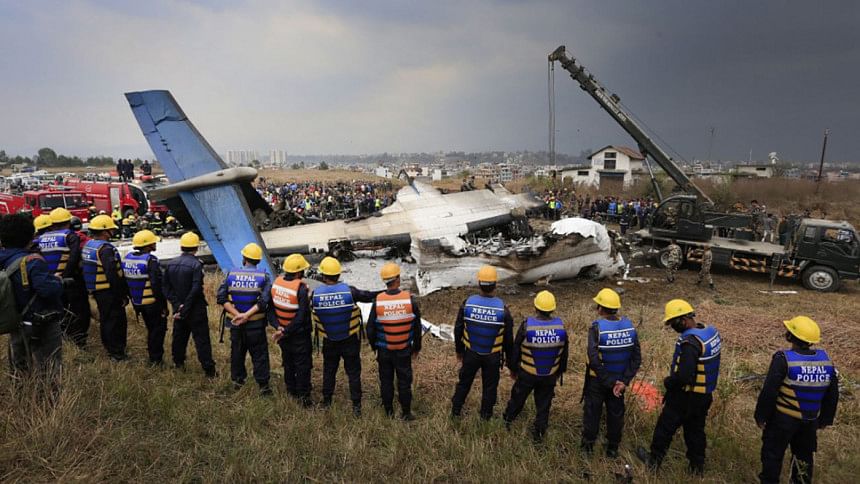 Two more injured passengers of Monday's US-Bangla plane crash in Kathmandu have succumbed to injuries on Tuesday, taking the death toll to 51.
Rastriya Samachar Samiti (RSS) quoting the Home Ministry has reported that 22 Nepalis, 28 Bangladeshis and a Chinese passenger have lost their lives in the accident —the third deadliest aviation accident involving an international carrier in Nepal.
There were 71 passengers and crew on board the ill-fated aircraft when the incident occurred.
Forty-nine people were confirmed dead on Monday when the plane crashed owing to "abnormal" landing at Kathmandu's Tribhuvan International Airport (TIA). The 78-seater US-Bangla Airlines Bombardier Dash 8 Q400 aircraft crashed at 2:18pm.
Copyright: The Kathmandu Post/ Asia News Network