Tigers and Hathurusingha hunt Sri Lanka
Hathurusingha comes armed with a team of Bangladesh Tigers who have already mauled England into submission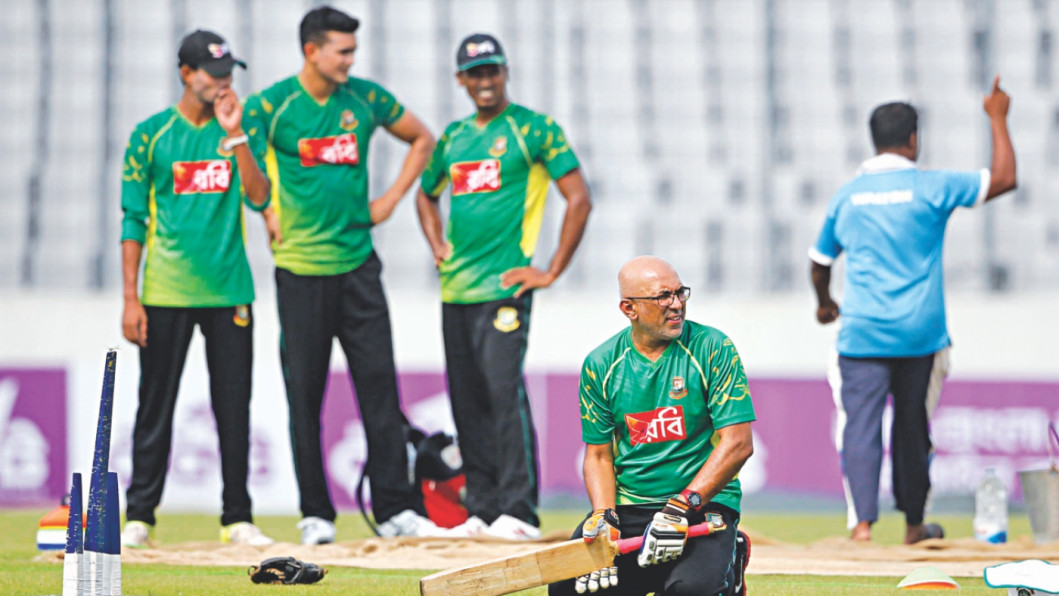 Onetime discarded coach, Chandika Hathurusingha has returned to the land that evicted him from a possible coaching job this time fully armed with a rising band of cricketers and waiting to settle an old score.
The 48-year-old former Sri Lanka opening batsman would not say that he has come seeking vengeance but he made it clear he'll mean business against a team he once harboured prideful thoughts of grooming, reports the Nation.
"I have moved on and yes I am disappointed that I could not contribute to Sri Lanka Cricket. But I am very happy of what I am doing now", said Hathurusingha now the coach of the Bangladesh team which arrived early this week for a Test, ODI and T20 series. Hathurusingha said it was an opportunity for Bangladesh to show how far they have come in cricket under him.
In 2009, Hathurusingha was a so-called "shadow coach" with the Sri Lanka team but was cold-shouldered by a controversial administration headed by DS de Silva despite a pleading recommendation made by the legendary batsman Kumar Sangakkara.
With Sangakkara's pleas falling on deaf ears, Hathurusingha was compelled to seek a job in Australia from where he moved on to Bangladesh.
Sri Lanka made a desperate move to enlist Hathurusingha last year, but he was already in a demanding position well entrenched with Bangladesh's players who a few months ago wiped out England in a Test match.
Hathurusingha has also brought along reinforcements in the form of ex-Sri Lanka batsman Thilan Samaraweera as an assistant coach and former First Class fast bowler Mario Villavarayen who is the team's trainer.
Sri Lanka has already expressed anxiety over the presence of Hathurusingha and is looking for a way to buckle up.
"Thilan (Samaraweera) and Chandika (Hathurusingha) know about our weaknesses and strengths as well. I am sure they are working on it and we will have to come up with a plan", said Sri Lanka stand-in skipper Rangana Herath.