Herath pays tribute to mentor Hathurusingha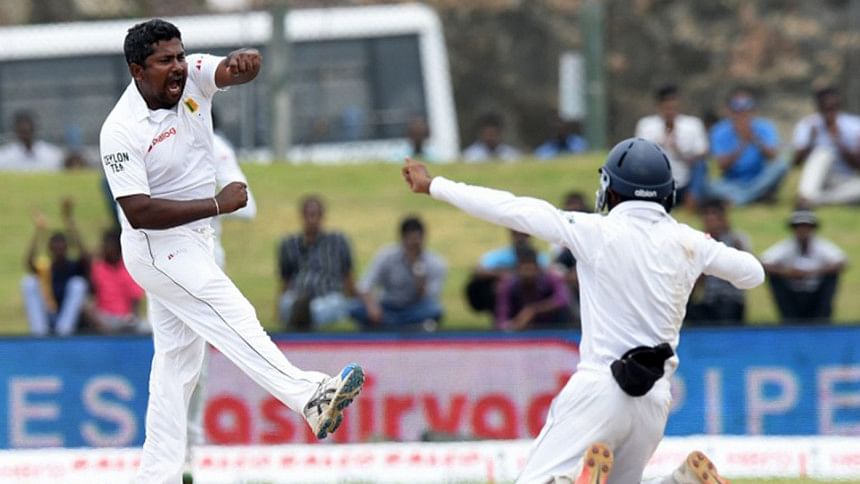 Sri Lanka's interim Test captain Rangana Herath paid a tribute to his mentor Chandika Hathurusingha, who invited him for Moors Sports Club when he was a 19-year-old.
Herath, after a successful school career at Maliyadeva Vidyalaya, Kurunegala, joined John Keels Holdings. Chaminda Haturusingha, Chandika's younger brother was playing for the same firm and it was he who introduced the left-arm spinner to Chandika, reports The Island.
"I played with Chandika for ten years at Moors. He invited me to join Moors when I was playing for John Keels in 1998. I learned a lot from him during my time at Moors. One of the things that I learned from him is how to handle pressure," Herath told journalists yesterday.
Now their roles are reversed and while Herath is leading Sri Lanka, Chandika is the Head Coach of Bangladesh.
"This series is a huge challenge for us as Bangladesh have loads of experience," Herath went onto say.
Sri Lanka coach Graham Ford expected a tough challenge during the next few weeks as Bangladesh will play two Tests, three ODIs and two T-20s.
"We had Bangladesh in Sri Lanka in 2013 and it was a very competitive series. We were fortunate to get over the line on that occasion. They have a few players who were part of that squad still playing for Bangladesh and this will be another competitive series."