Primed Tigers head to Lanka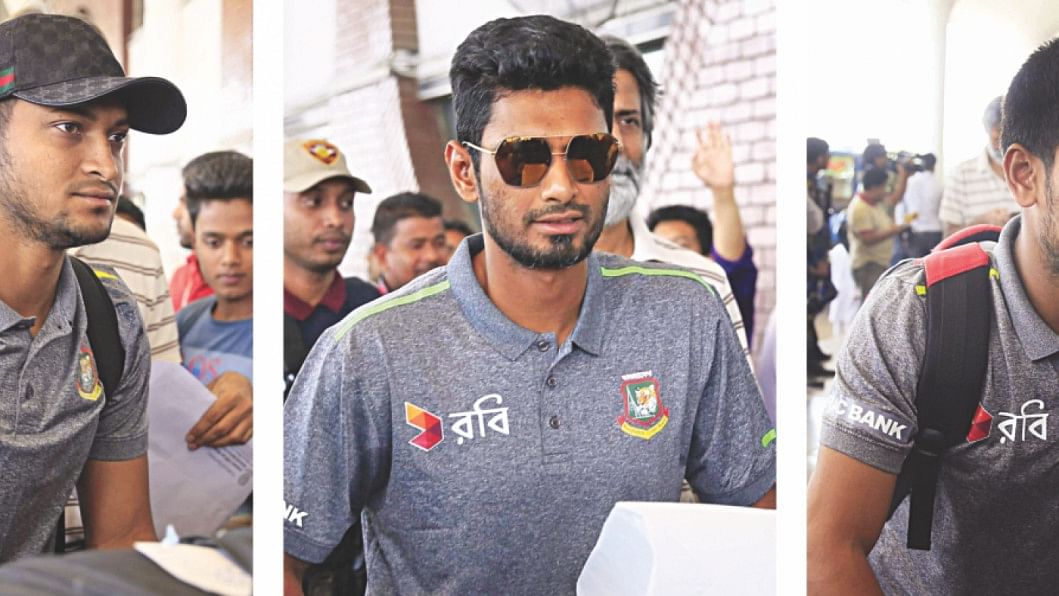 The Bangladesh national cricket team left for Sri Lanka yesterday for a long series that will last for more than a month and, truth be told, this is arguably the most prepared Bangladesh team to travel to the island nation. 
Bangladesh's Test record against the Lankans has been quite poor, both home and away. Out of the 16 Tests, Sri Lanka have won 14 and there have been two draws. Of the 14 defeats, the most respectable one was their 107-run loss in Dhaka in 2008. It was a game that saw Bangladesh score 413 in the fourth innings while chasing a mammoth 521. 
Sri Lanka won eight of them by an innings and one by 10 wickets. In short, Sri Lanka have absolutely dominated the Tigers.
However, as Bangladesh begin their series, they will most likely not be perturbed by these numbers, for they seem to be a completely different side ever since 2015. If anything, this series could well be an opportunity for Bangladesh to end their rut away from home.
There are a number of factors going for Bangladesh this time around. They have done relatively well in their last three Tests outside home. Prior to that, they surpassed boundaries when they beat England at home. On the whole, they seem to be in good nick. The fact that the Sri Lanka series is beginning with the Tests -- it was initially supposed to begin with limited-overs cricket -- could in fact be a boon for the team, whose last three fixtures were all Test matches.
Add to that the vulnerability of this young Sri Lankan side. This is the first time that Bangladesh will be playing a Test against the Lankans which will not be featuring their greats Kumar Sangakkara and Mahela Jayawardene. These are two players who have scored heavily against Bangladesh. The last time these two teams met, Sangakkara scored a triple hundred and a hundred in the same game in Chittagong in 2014. Prior to that game Jaywardene scored a double hundred.
In addition to the absence of their legends, the hosts will also be without skipper Angelo Mathews, who is out of the first two Tests due to an injury.
This, of course, does not mean that Bangladesh is going to cruise through the Tests. They have to work really hard in Sri Lankan conditions. They will need to utilise the two-day warm-up game that will start from March 2 to acclimatise to the conditions as quickly as possible before the start of the first Test On March 7.
They will also want to put up an inspiring performance in the second game beginning on March 15, which will mark their 100th Test. 
They will not have to look too far back for encouragement. The last time they toured the island nation, Mushfiqur Rahim became the first ever Bangladeshi to score a double hundred and they heroically drew that Test.
The same person, while speaking to reporters before their departure, hopes to take the results up a notch, create yet another milestone; this time, however, one for the team.