Shakib happy with PSL experience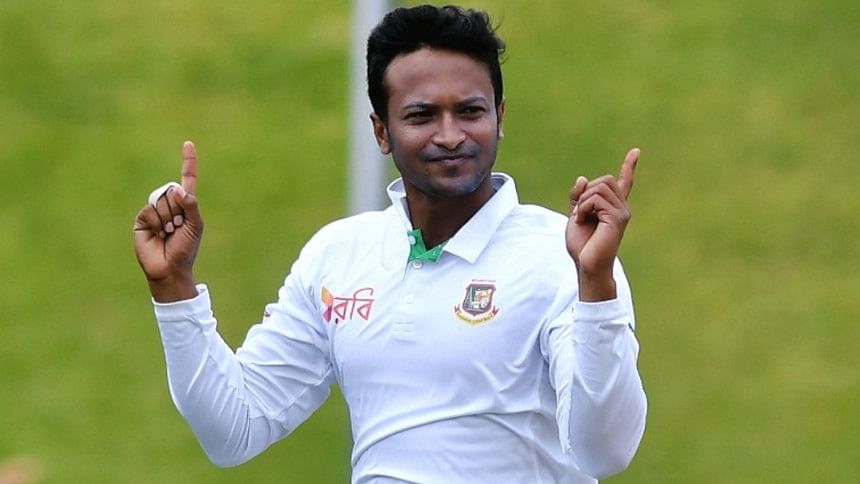 Ace all-rounder Shakib Al Hasan said he thoroughly enjoyed his stint with Peshawar Zalmi in the Pakistan Super League (PSL), but felt the atmosphere would have been more electric had the competition being held in Pakistan instead of United Arab Emirates. 
The top all-rounder in both ODIs and T20Is, who accompanied his Bangladesh teammate to Sri Lanka for a month long tour, had wrapped up his PSL stint on Saturday night, having seen his side to the qualifiers. Before his departure for Bangladesh, the all-rounder, in an interview with Pakistan's Tribune newspaper, heaped praise on the franchise cricket league.
"It is a great success for Pakistan cricket; it is almost to the standard of other T20 leagues taking place around the world," Shakib was quoted as saying by Tribune. "The Pakistan Cricket Board must be lauded for holding such a quality tournament. All the leagues around the world give you a chance to interact with players from other countries but few succeed in creating the kind of environment that the PSL has."
The all-rounder, who scored 54 runs and took five wickets in four innings, was also impressed with the camaraderie at the Peshawar Zalmi team and praised skipper Darren Sammy for his leadership skills.
"All the dressing rooms around the world are different, with different mind-sets and atmospheres but what we have here with Peshawar Zalmi is tremendous and that shows out there on the pitch.
"The kind of calm environment, where everyone knows their job, helps a player relax," he said. "Sammy has the ability to cheer anyone up and everyone is so friendly in the dressing room. Our interactions with Pakistani players are terrific. It's like I am playing with my home team rather than in a foreign league."
Shakib also said he relished Bangladesh's last visit to Pakistan in 2008 and that he would look to play their again once the security situation improves there.