Tarafder to fund DFAs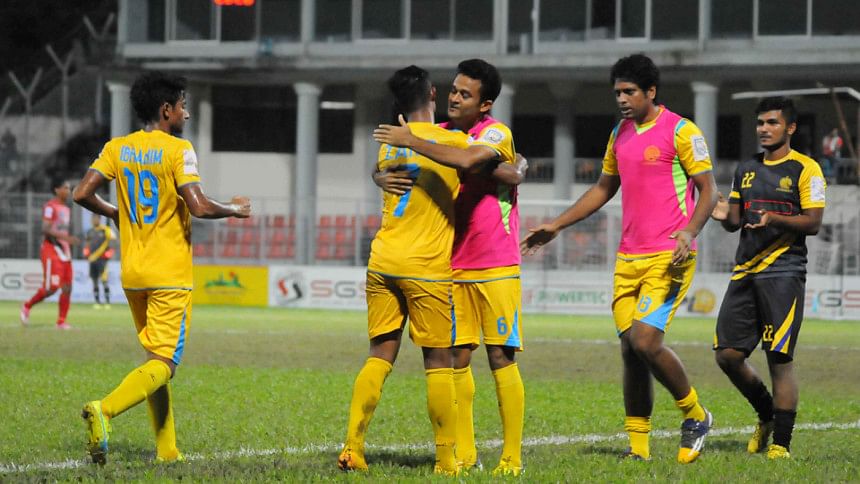 Tarafder Ruhul Amin, the managing director of Saif Powertec Ltd and director of Chittagong Abahani, yesterday announced he would provide financial assistance to District Football Associations (DFA) to revive district football as per the promise he made during last year's Bangladesh Football Federation elections.
Under the banner of Saif Powertec, Tarafder recently signed a three-year deal with Dhaka Metropolis Football League Committee to sponsor the First, Second and Third Division Football Leagues in Dhaka after having signed a five-year deal to sponsor the Bangladesh Premier League last year.
"I was the chief coordinator of Kazi Mohammad Salahuddin-led panel during the BFF polls and at that time I sat with the members of district football association and made a personal promise to give the associations Tk 2 lakh each year," Tarafder told reporters at his office yesterday.
"I have already disbursed some of the money among different districts last year. But it can't be monitored properly, which is why the DFAs have invited me to sit with them tomorrow [Saturday] and take a final decision," Tarafder said, adding that he believes football cannot be developed until they go to grassroots level.
When asked why he would take such an initiative when he is not even in any sub-committee of BFF, Tarafder said, "It is possible to work for football even when you are not in a committee. I want to keep my promise and I think the other organisations and individuals will come forward to do the same thing."