Train hard, play harder: Chandika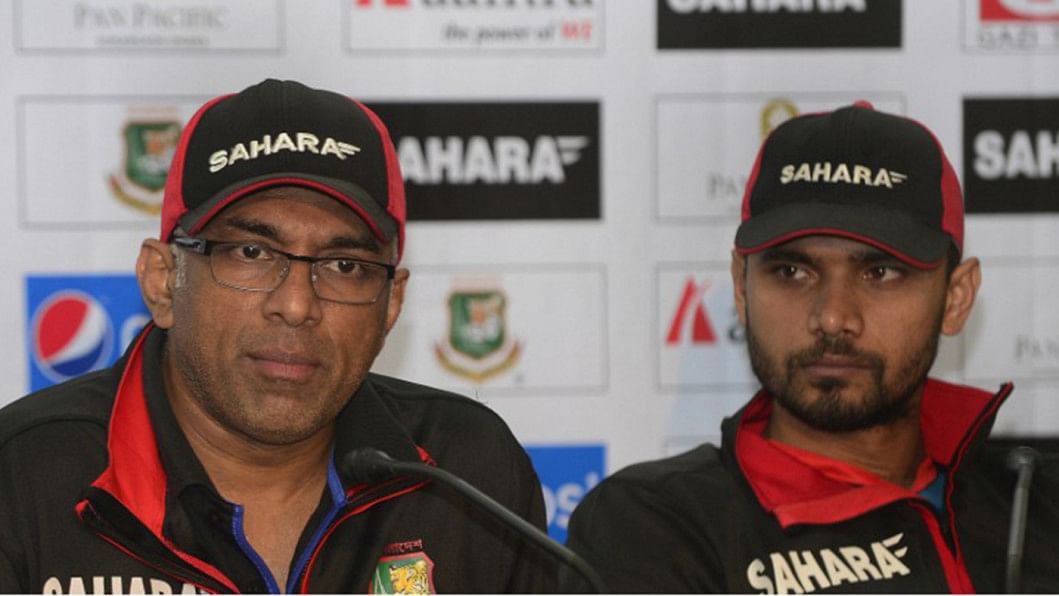 Indian cricket team looked shell-shocked after losing to Bangladesh twice in a row, especially because Tigers were all over them, on June 18 and 21 at the Mirpur stadium.
India were outplayed in nearly all departments of the game, and found Bangladesh emboldened with a new sense of purpose, the quest to qualify for the Champions Trophy.
The six-wicket victory over India on June 21 gave Bangladesh the necessary points to become the 7th country among 12 in the Reliance ICC ODI ranking. India are second behind Australia.
Bangladesh's new bowling sensation Mustafizur Rahman wrecked India's much-vaunted batting line-up with six wickets, and became the only the second bowler in ODIs to take five-wicket hauls in his first two matches. 
Prior to yesterday, India had just once lost consecutive ODIs in a bilateral series in Asia in the last five years. It was against Pakistan at home in 2012/13.
India lost the first ODI against Tigers on June 18 by 79 runs, the worst defeat in terms of runs to Bangladesh.
Bangladesh won the second ODI at Mirpur with 54 balls in the bag. It was India's worst defeat in terms of balls remaining to the Tigers.
Bangladesh coach Chandika Hathurusingha was naturally buoyant and cheery while talking to the press after Bangladesh clinched the series 2-0 against India, a first for his team.
When a journalist asked him about Bangladesh punching above their weight by their giant-killing streak, Hathurusingha was realistic in his reply.
"That's a difficult question. For me it's all about playing good cricket," was Hathurusingha's measured response.
"Always when the younger brother competes with the older brother, there is a bit of a thing. They (India) always look at Bangladesh as the younger nation playing cricket," he added.
"Now we are competing with big teams. I can't talk about rivalries, the main thing is that the players are playing hard and hard, and that's what we are playing for."
Hathurusingha was being realistic, considering the passion and emotions involved with Bangladesh cricket, he knows by now what's at stake when Bangladesh meet India on the cricket field.
When an Indian journalist, struggling to keep his school-boyish enthusiasm in check, quite impulsively pops the question: Is Bangladesh becoming the new Pakistan for India…to Tigers' coach Chandika Hathurusingha, you can bet your bottom dollar that India was shell-shocked after the six-wicket thrashing on June 21, 2015 at Mirpur.