Hathurusingha dreams of making Tigers the Sri Lanka of 1996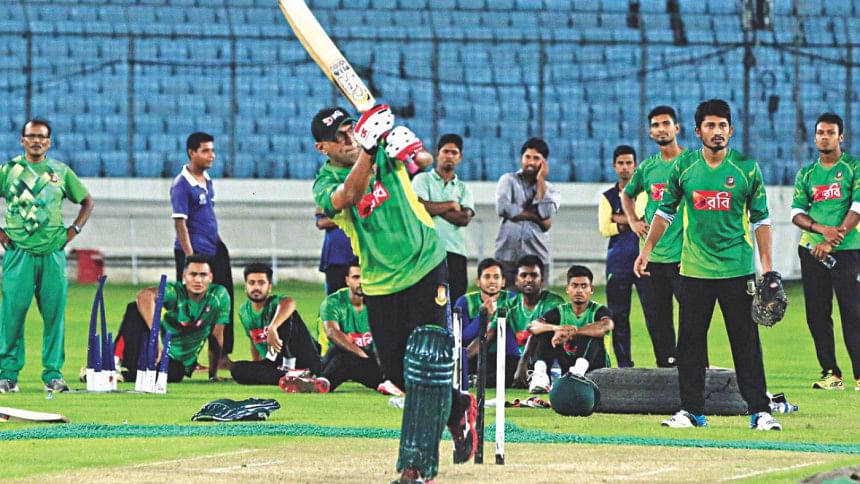 Tigers have been prowling around in the cricketing circle for a while and managed to make their presence felt in recent times. They've had their best-ever campaigns in Asia Cup and World Cup, earned a rare Test win over England and even qualified for the Champions Trophy in England ahead of West Indies.
Their coach Chandika Hathurusingha expressed his desire to guide Bangladesh to the position where Sri Lanka were in 1996 – a year that fuelled their ambitions and defined their cricket fortunes for years to come, reports sportal.co.in
"In 2019, I want to bring the Bangladesh team to where Sri Lanka were in 1996," Hathurusingha told a Sinhalese newspaper Divaina.
The year 1996 proved to a breakthrough one for Sri Lanka, as they lifted the World Cup while producing some of the legends of the game like Aravinda de Silva, Sanath Jayasuriya, Muttiah Muralitharan, and establishing a new world leader in Arjuna Ranatunga.
Hathurusingha, who aims to bring Bangladesh to a similar pedestal, lauded the Bangladesh Cricket Board for giving him whatever he had asked for – like being part of the selection panel and chalking out plans for the team's future.
"In Bangladesh, there is a four-day tournament, a one-day tournament with about eight teams, and their BPL T20 tournament. Because of that, the good players become highlighted. In the last two years, I changed a lot of things in their club cricket, including their pitches," Hathurusingha said.