In memory of a loved one lost too early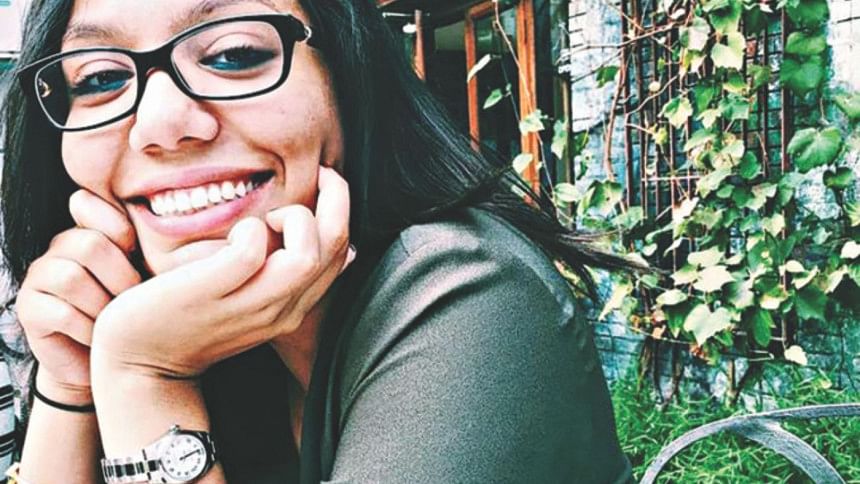 The walls of the school were adorned with pictures of the victims of the militant attack at Holey Artisan Bakery. 
Ordinary objects that belonged to them were also placed in the corners yesterday.
The walls and floors were painted in rich colour to commensurate with the occasion of the school's first anniversary.
The Abinta Kabir Foundation School for underprivileged girls is well-equipped to provide primary education to the students.
The school in the capital's Bhatara area was a dream of Abinta Kabir, who was killed in the Holey Artisan Bakery on the fateful July night two years ago.
Students sang in remembrance of Abinta. A short film titled Abinta's Paradise was screened.
In the Holey Artisan attack, 22 innocent lives were lost. Abinta was there with her friends Faraaz Ayaaz Hossain and Tarishi Jain.
The militants, who mostly targeted foreign nationals, had asked Faraaz to leave. But he refused to leave his friends behind and was eventually killed along with them.
They were three beautiful human beings, who stood by each other during the most frightening event of their lives, said Ruba Ahemd, Abinta's mother and co-founder of Abinta Kabir Foundation.
Abinta lived by five core values: trust, determination, gratitude, respect, and open-mindedness, said Ruba, as she read out excerpts from her daughter's notebook.
"When most parents want their children to follow their footsteps, I try to follow my daughter's," said the teary-eyed mother.
"Abinta is part of my soul and she will always be with me."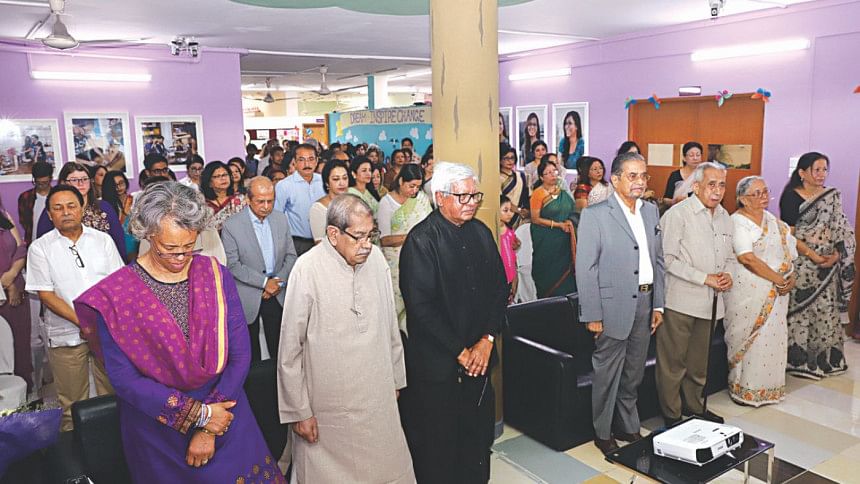 Ruba said the school's walls and classrooms were decorated in the way Abinta's elementary school was decorated.
The school has 64 students in pre- kindergarten, kindergarten, class-I and class-II. Each class has 16 girls between four and seven. The classes have an average of 95 percent attendance, said teachers.
At the beginning of yesterday's programme, a minute's silence was observed to commemorate the Holey Artisan victims, especially Faraaz, Abinta and Tarishi.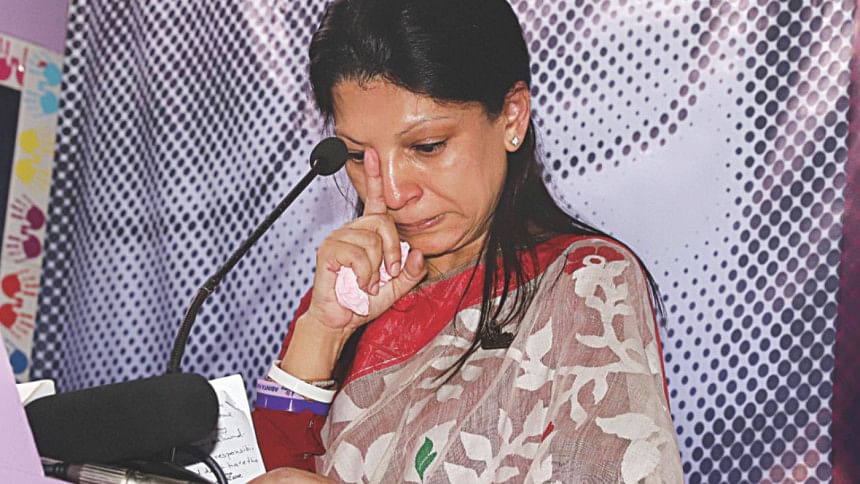 Speaking at the programme, National Professor Anisuzzaman said, "Abinta's life was cut short by the cruel hands of mindless assassins, but her dreams live on."
He hoped that the school would develop further in the years to come and prove that love, not hatred, had won.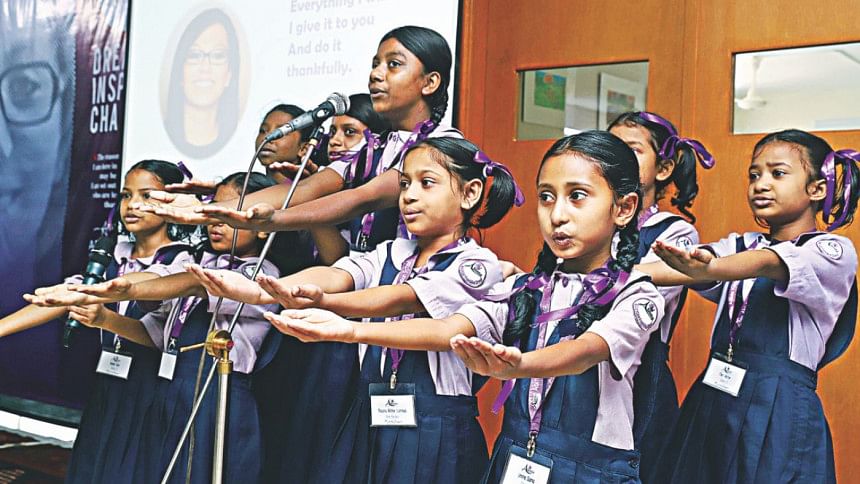 Brac founder Sir Fazle Hasan Abed said Abinta always thought about the wellbeing of poor people, underprivileged children's education, and discrimination in society.
There is a lot more to do to make her dreams come true, he said.
Lauding Abinta's mother for her role in making the person that Abinta was, US Ambassador in Dhaka Marcia Bernicat hoped that Abinta's thoughts would be implemented by the school's students and teachers.
Lady Syeda Sarwat Abed, director, Brac Institute of Languages at Brac University, also spoke at the programme. 12212121