Homage to Dhaka cafe attack victims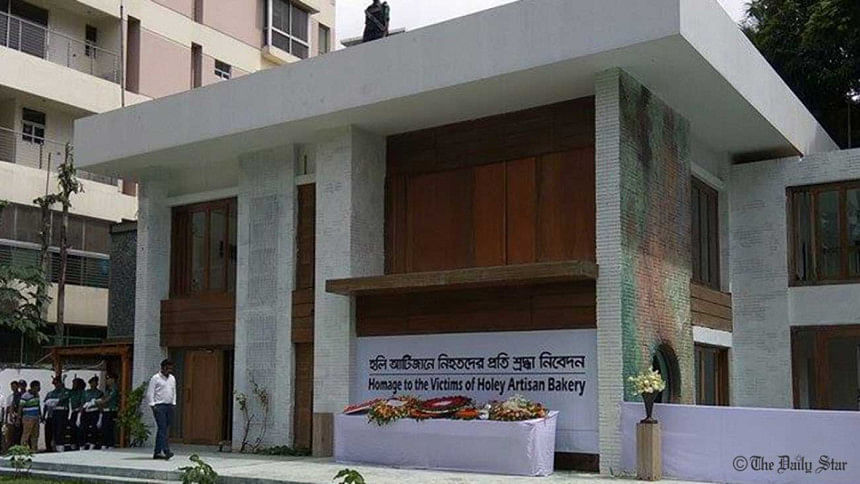 Eerie quiet engulfed Gulshan road no 79 since this morning as people were slowly making their way to the grounds of the Holey Artisan Bakery, witness to the worst-ever hostage crisis in the country that left 22 people killed including 17 foreigners.
Read More: The night the horror struck
People from all walks of life today solemnly made it to the then Holey Artisan building to pay tributes to the victims.
Also Read: Successful crackdowns, incomplete probes
Laying flowers, representatives of various political parties including Awami League, BNP, Jubo League, various civil societies and police personnel paid their respects.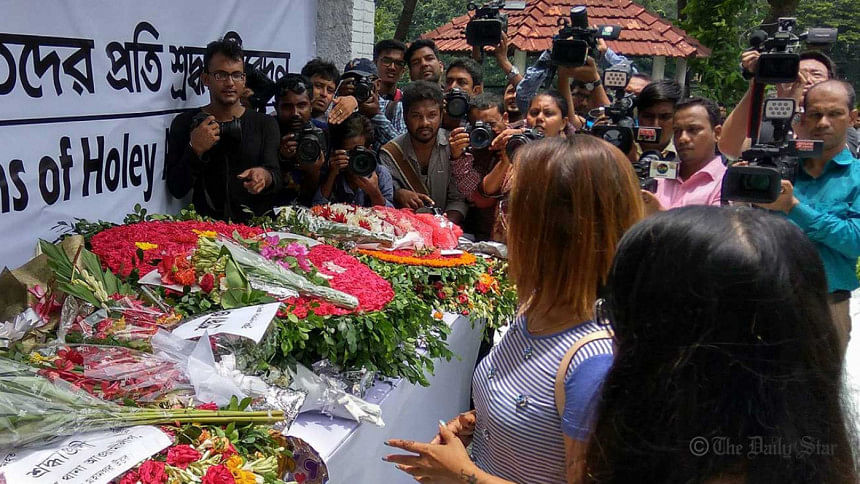 Candlelight vigil at Central Shaheed Minar
Meanwhile, several hundred mourners attended a candlelight vigil at the pedestal of Central Shaheed Minar commemorating Gulshan café attack victims this evening.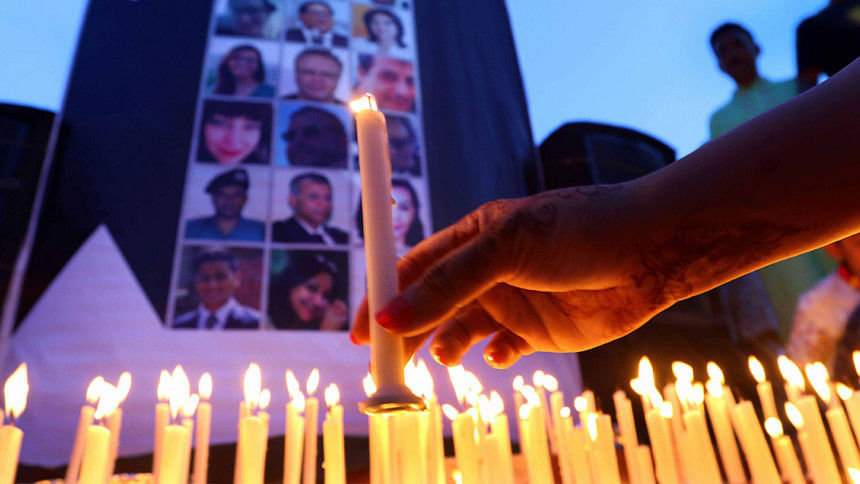 The programme titled 'Peace Congregation' was organised by Sommilito Sangskritik Jote that began with the mourners standing in solemn silence.
They placed floral wreaths and lit candles at a makeshift altar adorned with the images of the victims.
The participants stressed upon peace and harmony among all communities and urged all to be united in the combat against militancy and terrorism.
On the evening of July 1, five gunmen burst into the eatery and started firing indiscriminately. They turned off all the lights, held the diners hostage and sorted out targets through a test of reciting verses from the Holy Quran.
They then brutally killed the hostages with guns and machetes, and used the victims' phones to publish images of the bodies on the social media.
Around 12 hours later, para commandos stormed the restaurant and found traces of mindless butchery. Twenty hostages were brutally murdered with the café's floor strewn with bodies.
Two police officers were killed in the attack.