Cricket: Anderson awaits security advice on BD tour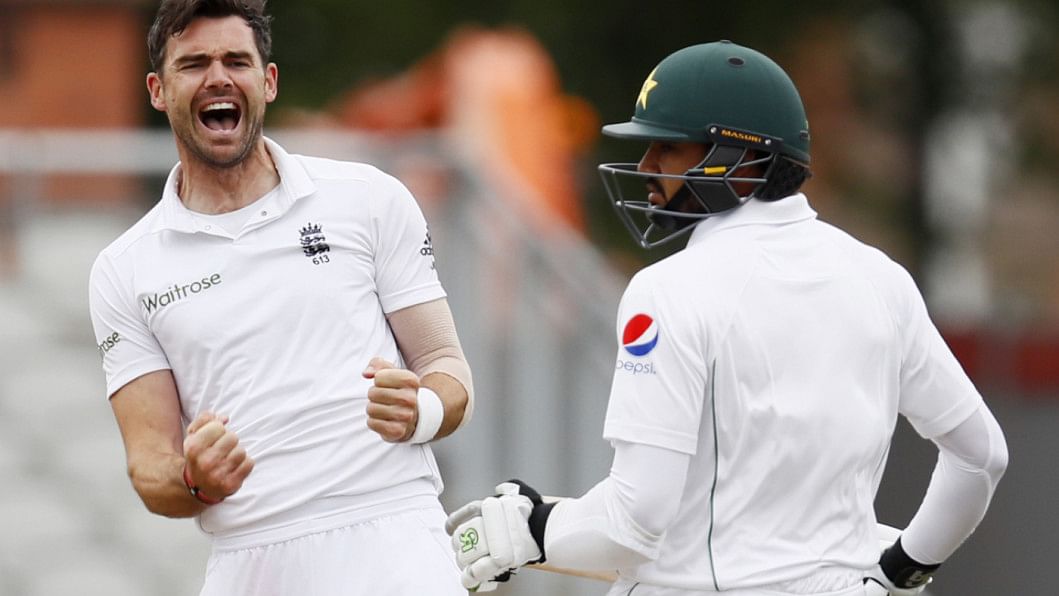 James Anderson says he will accept the advice of England's security experts when it comes to deciding whether he should tour Bangladesh.
England are due to fly to Bangladesh on September 30 for three one-day internationals and two Test matches.
But there have been concerns about the fixtures since an attack by jihadists on a cafe in the capital Dhaka last month in which 20 hostages and two police officers were killed.
Britain's Foreign Office currently advises "there is a heightened threat of further terrorist attacks and foreigners, in particular westerners, may be directly targeted".
An England and Wales Cricket Board delegation led by security adviser Reg Dickason accompanied by director of cricket operations John Carr and David Leatherdale of the Professional Cricketers' Association are currently making their own security assessment in Bangladesh.
Their ECB will await their report before deciding whether to proceed with the tour.
Anderson, England's all-time leading wicket-taker, said he and his colleagues would await ECB guidance.
"Obviously as players when you're going on tour somewhere where there have been incidents in the last few months you try to keep tabs on it and there are discussions going on among players," Anderson said Wednesday at an event staged by England sponsor Brut Sport Style.
"Reg is brilliant at his job and he's looked after us for the best part of 10 years and David is there with the PCA. We'll get their feedback when they arrive back.
"If there are any doubts they will make the call and we trust their ability.
"These decisions aren't -- or really shouldn't be -- in the hands of players."
Anderson was among England players who returned to India to finish the 2008 series following the Mumbai terror attacks.
"The situation is different this time because of the time before the tour goes ahead. In India we were all together as a group," he said.
"I'm sure those of us (who have experience of such trips) will try to help if necessary, but if someone is particularly uncomfortable I'm sure they can raise it with the coach, the captain or a senior official within the ECB."
Australia cancelled their tour of Bangladesh in October for security reasons and then withdrew their side from the Under-19 World Cup in the country at the start of this year. England dis send a team fielded a team.
England are scheduled to play a Test series in India after the Bangladesh leg of the tour.