Sheltering café attackers: 3 sent to jail after remand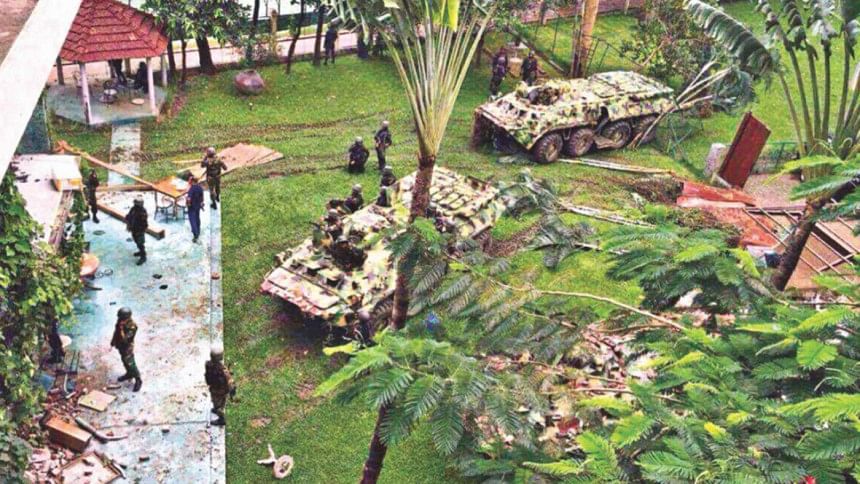 A Dhaka court today sent three people, who were arrested for renting out a flat to suspected Gulshan café attackers, to jail after completion of their eight-day remand each.
The arrestees are: Gias Uddin Ahsan, dean of North South University's School of Health and Life Sciences and owner of the house, his nephew Alam Chowdhury; and manager of the building Mahbubur Rahman Tuhin.
They were also charged of withholding tenants' information from the police.
Metropolitan Magistrate Nurunnahar Yeasmin passed the order after Inspector Humayun Kabir of the Counter-Terrorism unit of DMP, also the investigation officer (IO) of the case, produced them before court upon expiry of their eight-day remand.
In the report, Humayun said that the arrestees gave important information about their involvement with renting out a flat to suspected Gulshan café militants which were being verified. They will be remanded again. So they need to be confined in jail until the investigation is completed, the IO said.
After they were held on July 16, they were shown arrested under Section-54 of the Code of Criminal Procedure (CrPC). The following day, they were put on an eight-day remand after police sought a 10-day remand for interrogating them.  
The same day, police also arrested the owner of the Shewrapara flat, Nurul Islam, 68, for not collecting tenants' informati­on while renting out the flat and allegedly sheltering militants. He was remanded for eight days, but he was sent to jail after he fell sick on July 20 on remand.
The trio did not get any lawyer to defend them today although Gias Uddin Ahsan and Nurul Islam got lawyers on July 17 during the hearing of their remand prayer.
On July 1, armed militants attacked the Holey Artisan Bakery at diplomatic zone in Dhaka's Gulshan area and killed 20 hostages -- nine Italian, seven Japanese, two Bangladeshis, one Indian and one Bangladesh-born US citizen. Two police officers were also killed.