Flash Floods
Farmers in northeastern Bangladesh in trouble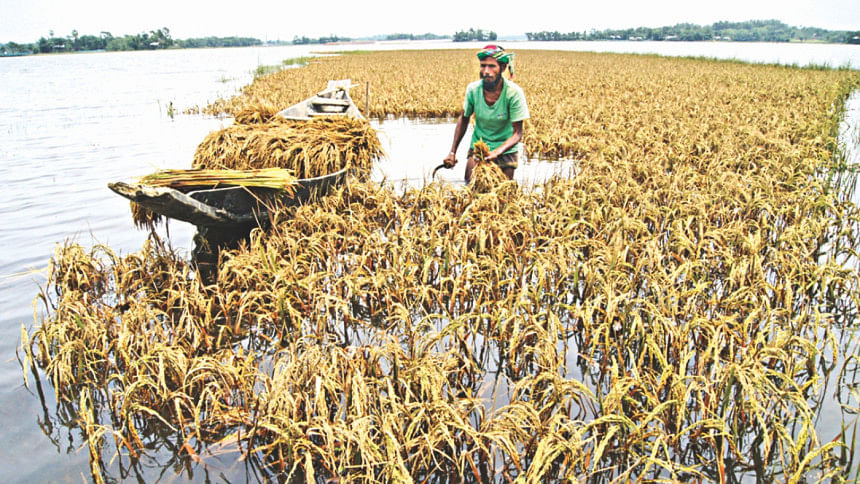 Flash floods triggered by heavy rain and hailstorms have damaged Boro paddy massively in the haor areas of Sunamganj and Sylhet.
Paddy on 50,000 hectares of land was destroyed in 90 villages in Dirai, Tahirpur and Dharampasa upazilas of Sunamganj and 15 villages in Bianibazar, Balaganj and Osmaninagor upazilas of Sylhet, according to a primary estimation of the agricultural extension department of Sylhet. 
Prasanna Talukdar, a farmer of Perua village in Dirai upazila, said the hailstorm was so severe that branches of many roadside trees were broken and fell on the paddy fields.
Farmers alleged that as the damaged dykes were not repaired, the flood water entered their fields and damaged paddy.
Mukaram Hossain, chairman of Sukhair Rajapur Dakhin union in Dharampasa upazila, who visited the affected areas, said the devastating hailstorm damaged crops of 20 villages in his union.
Majedul Islam, agriculture officer of Dirai upazila, said he visited different affected areas in the upazila and saw that flash floods and hailstorms damaged paddy of around 1,000 acres of land in 40 villages.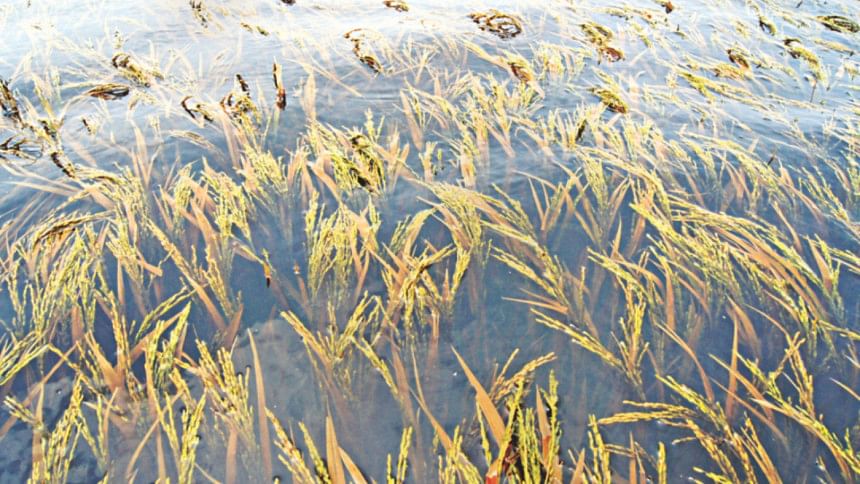 Nazmul Haque, Dharampasa upazila nirbahi officer, said he asked all the union parishad chairmen to take immediate steps to save paddy in the haor areas.
Firuj Khan, deputy assistant agriculture officer at the Sunamganj agricultural extension department, said paddy of around 29,000 hectares of land was destroyed in the last nine days.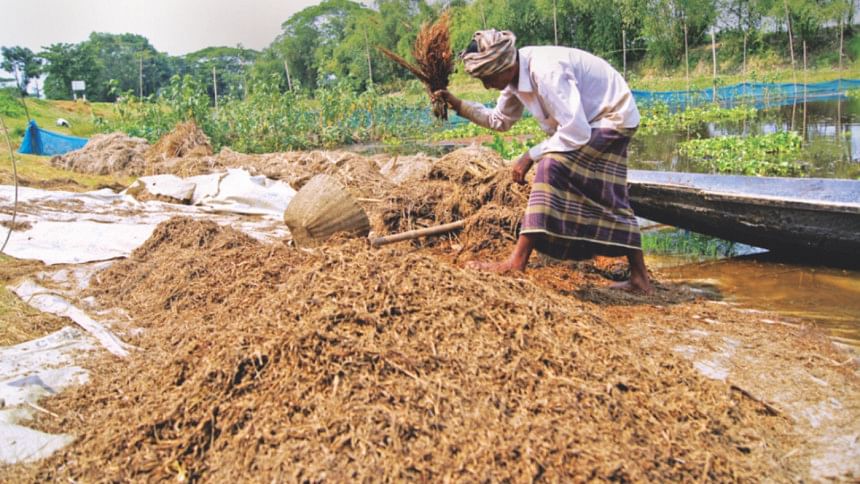 Flash floods were hitting different parts of the haor areas every day. In these circumstances, the agricultural extension department officials asked the farmers to harvest their paddy quickly, said Krishna Chandra, additional director of the Sylhet agricultural extension department.  
Paddy of over 9,000 hectares of land in Sylhet was damaged, 600 hectares of land in Moulvibazar, 2,000 hectares in Habiganj and over 37,000 hectares of land in Sunamganj, he added.