Singer Abdul Jabbar passes away
President Hamid expresses deep shock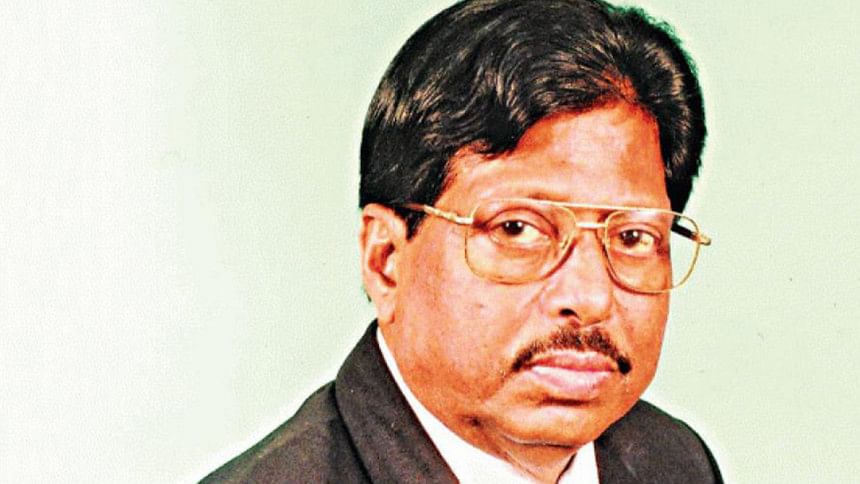 Abdul Jabbar whose powerful songs inspired the freedom fighters during the Liberation War passed away at a hospital in Dhaka this morning. He was 80.
Jabbar, best known for his patriotic songs like 'salam salam hajar salam' and 'sharhe shaat koti manusher aaj ekti naam,' breathed his last at 9:27am at Bangabandhu Sheikh Mujib Medical University (BSMMU), his son Babu Jabbar told The Daily Star.
He got admitted to the hospital with acute kidney and heart diseases.
President Abdul Hamid expressed deep shock at the death of the singer.
Abdul Jabbar's role in the nation's War of Liberation has assured him a place in history.
Also READ: Abdul Jabbar speaks for all
Jabbar was born in Kushtia. He first took music lessons from Ustad Osman Gani and Ustad Lutful Haque. He became an enlisted singer of radio in 1958 and television in 1964.
President, PM shocked
Meanwhile, President Abdul Hamid and Prime Minister Sheikh Hasina expressed deep shock at the death of the singer, reports BSS.
In his death, the country has lost a legendary singer who inspired freedom fighters through his songs from Swadhin Bangla Betar Kendra during the 1971 Liberation War," In two separate condolence messages, the president and prime minister said in condolence messages.
The body of the patriotic singer will be taken to the Central Shaheed Minar at 11:00am on Thursday where people from all walks of life will pay their last tributes to him, reports UNB.
Later, his first namaz-e-janaza will be held at the Central Mosque of Dhaka University after Zohr prayers, it said.
Abdul Jabbar with his enthralling renditions inspired freedom fighters and the nation during the country's Liberation War in 1971.
The artiste of Swadhin Bangla Betar Kendra also donated money, collected through singing at different concerts, to the Liberation War fund during the war.
Abdul Jabbar, president of Bangladesh Sangskritik Parishad, won various awards including Ekushey Padak (1980) and Shadhinota Padak (1996).
His other popular songs are 'tara bhora rate', 'ogo lajuk lota', 'shotru tumi bondhu tumi', 'o re neel doriya' and 'tumi ki dekhechho kobhu'.