Full list of martyred intellectuals likely before March 26 next year
Says Liberation War minister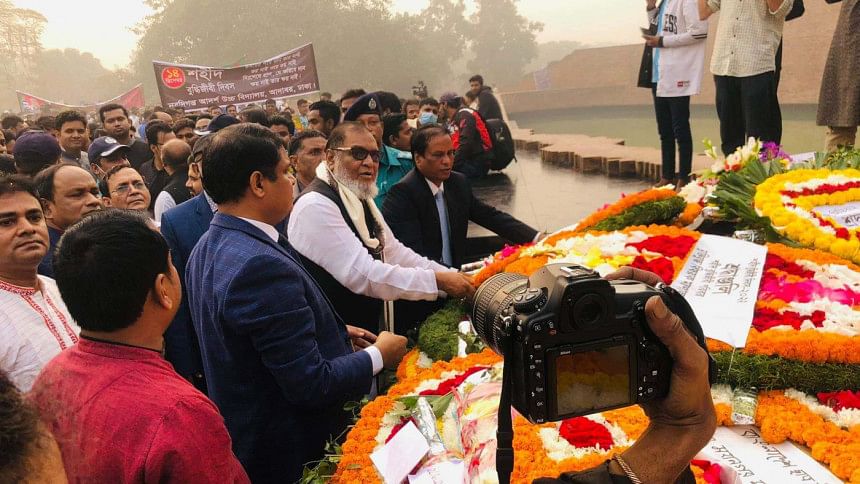 Liberation War Affairs Minister AKM Mozammel Haque today said he is hopeful that the full list of intellectuals will be published before March 26 next year.
"There is a national committee working on the list of martyred intellectuals. We have so far added the names of 1,500 intellectuals to the list. Another 100 applications have been submitted...
"Hopefully, the full list will be published before March 26 [next year]," the minister told reporters after paying homage to the martyred intellectuals at the Martyred Intellectuals Memorial.
The minister further said there are only a handful of families in Bangladesh, who didn't lose their relatives in the Liberation War.
"But there is a former prime minister in our country, who had said that not many people were killed in the war. They are saying this to create confusion about the number of martyrs."
The minister said the Pakistan occupation forces surrendered on December 16, but their allies did not.
"They are still in this country," he added.