Contempt rule against 4 secretaries
They did not extend the service period of a freedom fighter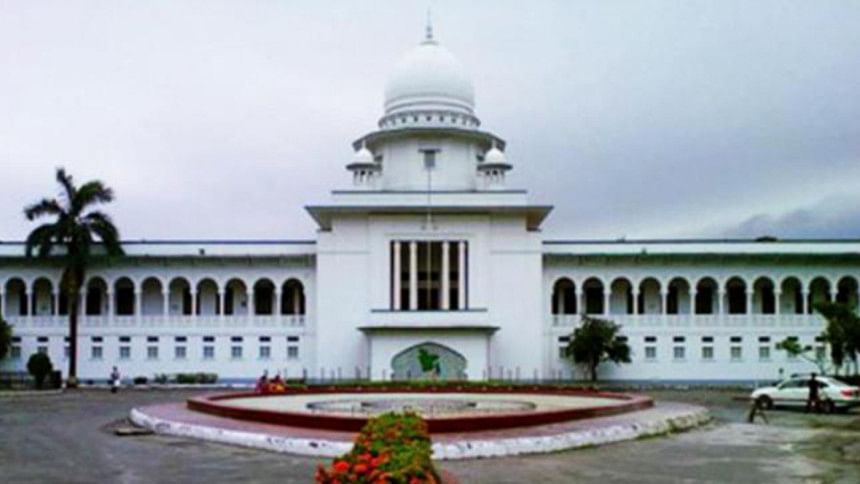 The High Court today issued a contempt of court rule against eight government high officials including four secretaries for not complying with its directives over extending the service period of a freedom fighter.
In the rule, the court asked the officials to explain in four weeks why contempt of court proceedings should not be brought against them for not implementing its order.
The eight officials are the secretaries to the ministries of liberation war affairs, public administration, finance and relief and disaster management, director general of the Directorate of Relief and Disaster Management, director general of Jatiyo Muktijuddha Command Council, deputy commissioner of Mymensingh, and relief and disaster officer of Mymensingh.
The High Court bench of Justice Md Nazrul Islam Talukder and Justice Shahidul Karim came up with the rule following a contempt petition filed by freedom fighter Sirajul Islam Siddique.
Writ Petitioner's lawyer Barrister ABM Altaf Hossain told The Daily Star that following a writ petition filed by Sirajul Islam, the High Court on May 24 this year directed the respondents to extend the service of Sirajul as a project implementation officer at Muktagacha upazila in Mymensingh for next one year as a freedom fighter.
Despite this order, a government officer issued a circular giving responsibility of Muktagacha Project Implementation officer to one Abdul Based in place of Sirajul Islam.
Giving responsibility to Abdul Based in place of Sirajul Islam is a violation of the High Court directive, Barrister Altaf said.
Sirajul Islam today filed a contempt of court petition with the High Court against the respondent on charge of violating its May 24 directive.