Longer wait for Biranganas to get same privileges as freedom fighters: TIB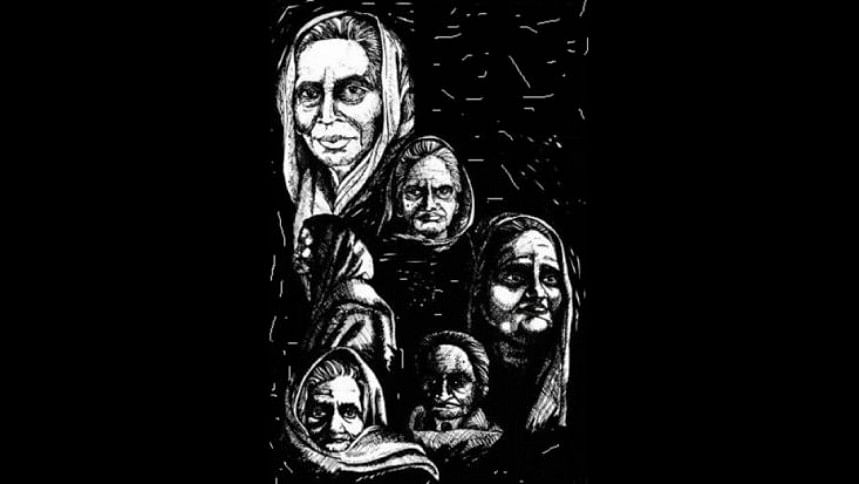 Biranganas have to wait for up to more than three years to be gazetted as freedom fighters in the absence of a timeline in the process, says a new report of Transparency International Bangladesh.
After being gazetted as freedom fighters, Biranganas (war heroines) have to wait another 3-6 months or even more before getting allowance, the report says.
Besides, they have to wait up to more than six years to get a house under the government's 'Bir Nibash' project for insolvent freedom fighters, it adds.
TIB disclosed findings of the report "State Recognition and Rights of Birangana Freedom Fighters: Governance Challenges and Way-out" during a virtual press conference today.
The government started to issue a gazette declaring Biranganas as freedom fighters in September, 2015.
Till May 24 this year, the number of gazetted Birangana freedom fighters was 448 in the country.
As per government estimates, 200,000 women were tortured during the Liberation War, says the report.
Data for the TIB research was collected between January-March this year.
At the press conference, TIB Executive Director Iftekharuzzaman said the existing process to identify Biranganas and provide them with state recognition as freedom fighters and different benefits is "very complicated".
The process was supposed to get "best state importance" but lack of planning and institutional capacity was found in it during the TIB research, he said.
He added that lack of social awareness and sensitivity are key challenges in this regard.
"Lack of priority to ensure state recognition and provide different rights together with a negative socio-cultural mindset at local-level has left Birangana freedom fighters marginalised so far," he added.
Iftekharuzzaman said the process to recognise Biranganas as freedom fighters was supposed to be different from other government initiatives but it is also "dependent on bureaucracy".
The report says of the 448 gazetted Biranganas, 107 are in Rajshahi division, 61 in Rangpur, 53 each in Dhaka and Sylhet, 51 in Mymensingh, 50 in Khulna, 43 in Barishal and 30 in Chattogram division.
So far, there is no gazetted Birangana in eight districts -- Chandpur, Cox's Bazar, Bandarban, Meherpur, Magura, Manikganj, Rajbari, and Panchagarh.