'Respect for teachers diminishing'
Controversial activities of some VCs, teachers to blame for it, says president at DU convocation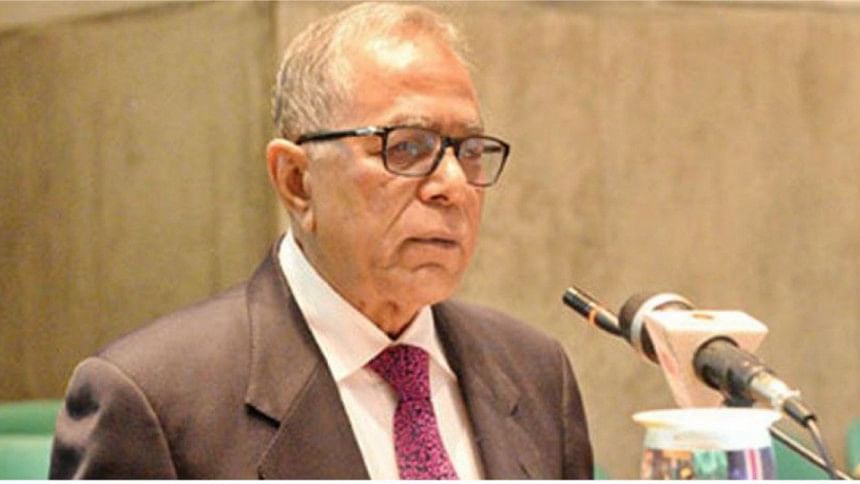 President Abdul Hamid today said that respect for teachers in the society is gradually shrinking due to the activities of some vice-chancellors and teachers.
"When I open the newspaper, it seems that the main responsibility of some vice-chancellors is to give jobs to family members and loyalists and take administrative and financial privileges in various ways," he said.
The president was addressing Dhaka University's 53rd convocation held at the central field on the campus.
He further said transparency and accountability must be ensured in the activities of every university to ensure respect for teachers.
The president also emphasised taking care of the issues seriously as the dignity of the entire teachers' community can't be undermined due to the activities of a few dishonest people.
Hamid said many teachers also consider university job as an "optional duty" as they prefer to take part-time courses, evening courses or classes in private universities.
The president said it is the expectation of everyone that teachers will be responsible towards the profession as they are leading and respected figures in the society.
"We want every university to become the heart of research and academic education under the leadership of the vice-chancellor and with the cooperation of students and teachers," he said.
He also said that merit and qualification should be given priority in any recruitment including teachers.
The president, who is also the chancellor of the university, presided over the grand event while Nobel laureate French economist Prof Jean Tirole joined it as the convocation speaker.
Prof Jean Tirole, whose work had a significant impact across a wide range of fields within economics, including microeconomics, game theory, and industrial organisation, was awarded with a Doctor of Laws (Honoris Causa) degree at the event as the 53rd awardee.
Graduates, postgraduate students who registered for the convocation and invitees were allowed to attend the programme in-person.
A total of 30,348 students registered for the convocation of whom 22,287 are from Dhaka University and 7,796 students from the affiliated colleges.
A total of 153 gold medals were conferred on teachers, researchers and students for the research and academic excellences. Besides, 97 received Doctor of Philosophy (PhD) degree while 35 academics MPhil degree.
Students and teachers of seven colleges also joined the convocation virtually.