50 Chinese couples marry in Sri Lanka
Fifty Chinese couples took part in a first-ever joint marriage ceremony in Colombo, Sri Lanka, on Sunday to woo more tourists to the South Asian island nation.
The mass wedding ceremony, conducted in the country's Buddhist traditions, was jointly organized by Sri Lanka's Ministry of Tourism and Ministry of Megapolis and Western Development and the Chinese embassy in Sri Lanka.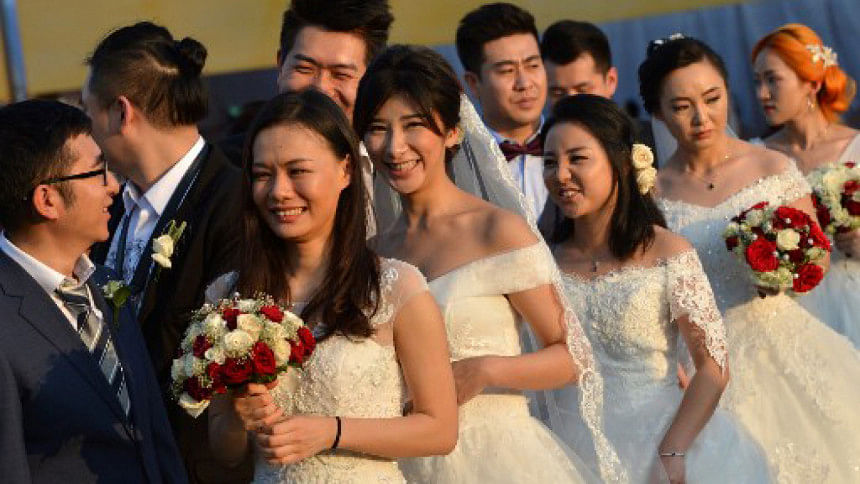 The couples experienced a traditional Sri Lankan wedding, with the host using a pair of cotton threads to tie the couples' little fingers together and pour water from a kettle, symbolizing loyalty and long-lasting love.
The couples then received marriage licenses from Yi Xianliang, the Chinese ambassador to Sri Lanka, and several ministers from Sri Lanka.
Bride Alice Wu said she was interested in the island's culture since she studied traditional Kandyan dancing in Sri Lanka three years ago.
Her husband, Henry Liu, 25, wore a traditional red costume resembling the attire of ancient Sri Lankan kings.
"There'll be many more couples from China and other parts of the world who want to come here and celebrate true marriages," said John Amaratunga, the Sri Lankan tourism minister.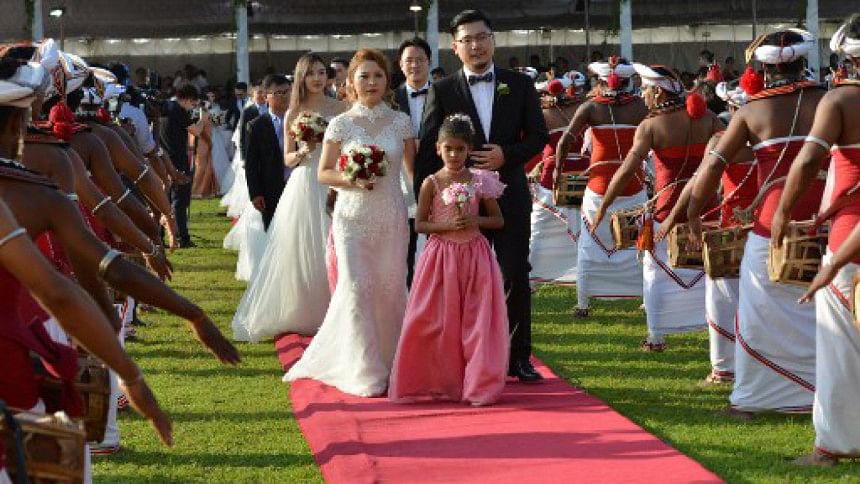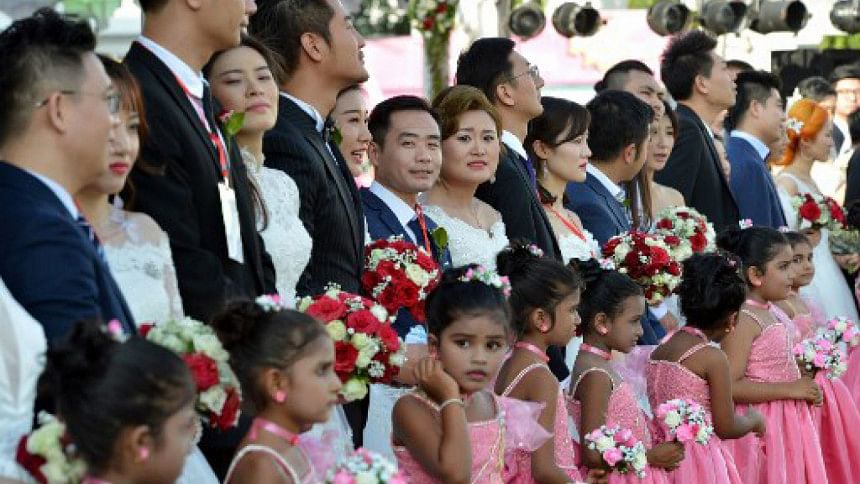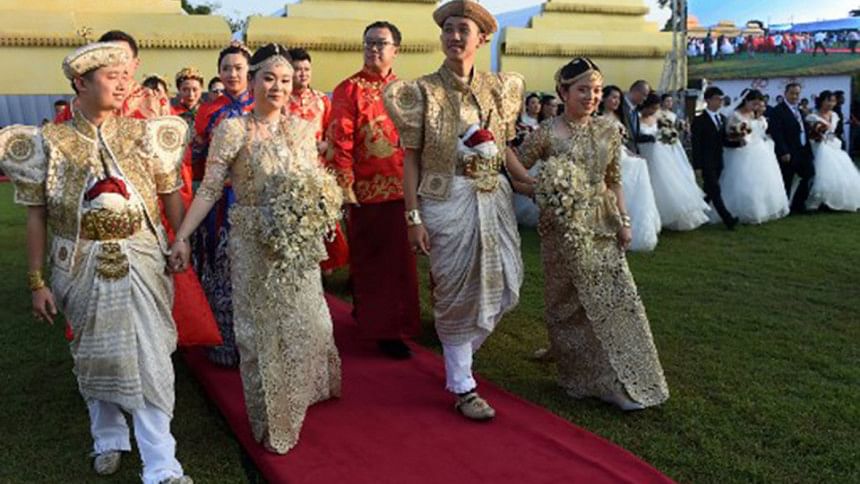 According to the latest statistics released by the Sri Lanka Tourism Ministry, the number of Chinese tourists visiting the island this year has reached more than 230,000. Chinese tourist arrivals in Sri Lanka have been rising and now account for about 13 percent of the 2 million annual visitors to the country.