Man held in Singapore for promoting violence, radicalism, and IS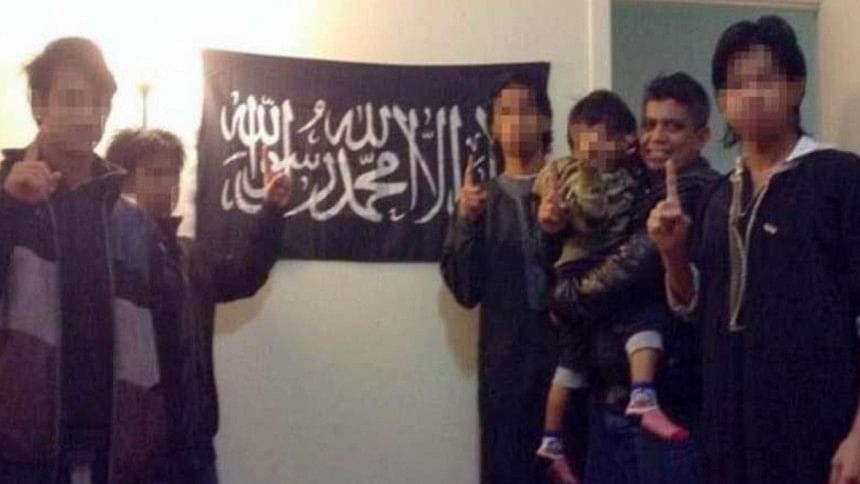 A Singaporean who actively spread radical ideology online and helped radicalise at least two other citizens has been detained under the Internal Security Act.
Zulfikar Mohamad Shariff, 44, had been living in Australia for 14 years, after leaving Singapore with his family shortly after run-ins with Muslim leaders and the authorities.
He was arrested and detained in Singapore this month (July) for terrorism-related activities, the Ministry of Home Affairs (MHA) said in a statement on Friday (July 29).
Zulfikar made numerous Facebook posts that promoted and glorified terror group Islamic State in Iraq and Syria (ISIS) and its violent actions such as beheadings, "while exploiting religion to legitimise the terrorist activities of ISIS", the ministry said.
"He has further exhorted Muslims to take up arms and wage militant jihad in places like the Middle East, Palestinian territories, Myanmar and the Philippines," it added.
His postings contributed to the radicalisation of at least two other Singaporeans.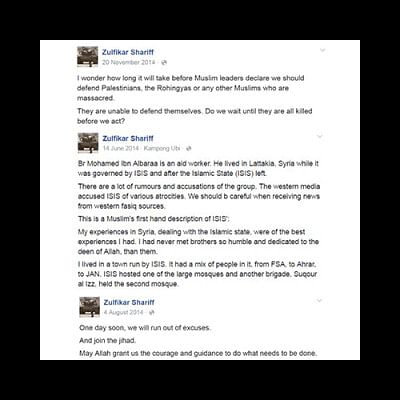 In addition, he planned to hold training programmes to persuade young Singaporeans to join his extremist agenda of replacing Singapore's secular, democratic system with an Islamic state, by violence if necessary.
MHA said Zulfikar had started becoming radicalised as early as 2001 after reading hardline material, supporting groups like Al-Qaeda and the Jemaah Islamiah, and advocating for Muslims to take up arms in Afghanistan after the Sept 11, 2001, terror attacks on the United States.
Zulfikar came under the spotlight in 2002 for challenging mainstream Muslim leaders and agitating for primary schoolgirls to be allowed to wear the headscarf in schools here.
He resettled his family in Australia that year, and continued to pursue extremism by joining a hardline organisation called Hizbut Tahrir. He also established and maintained contact with radical preachers such as Musa Cerantonio in Australia and radical British cleric Anjem Choudary, said MHA.
Zulfikar also cultivated an Internet following by setting up an online group called Al-Makhazin in 2013. He used Facebook to create numerous Al-Makhazin platforms, such as Al-Makhazin Singapore, with the claimed purpose of countering Western media.
But the true intent of these pages was to agitate on Muslim issues in Singapore as a means to spread his radical ideology, and get his online followers to reject the secular democratic nation-state system and replace it with an Islamic caliphate governed by Shariah law.
"Zulfikar has admitted that he had an ulterior motive for setting up a Facebook page called Al-Makhazin Singapore which he used as a platform to agitate on Muslim issues in Singapore and attack some Singaporean Muslims who did not share his views," said MHA.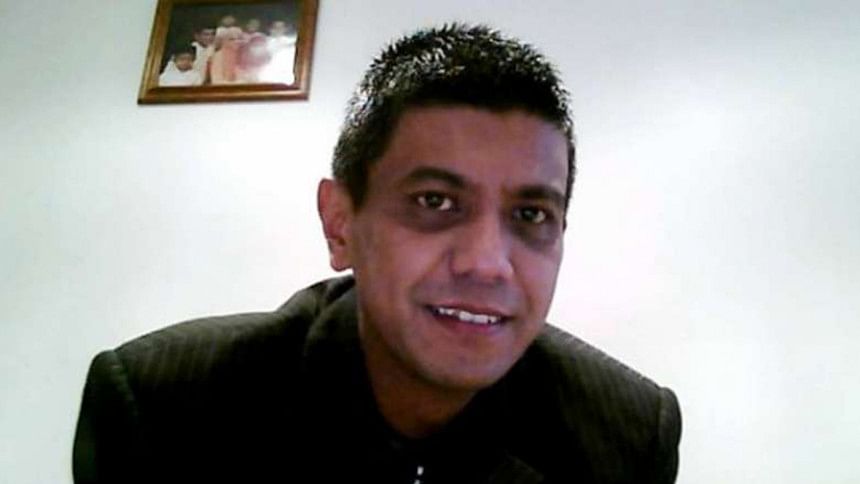 "His real agenda was in fact to provoke Muslims in Singapore into pushing for the replacement of the democratic system with an Islamic state in Singapore. He said that he hid his ulterior motive from the Singaporean 'Al-Makhazin Singapore' members."
Zulfikar was issued with a detention order for a period of two years.
The two Singaporeans that he helped to radicalise are security guard Muhammad Shamin Mohamed Sidek, 29, who was detained last July, and businessman Mohamad Saiddhin Abdullah, 33, who was issued with a Restriction Order this month.
Saiddhin identified Zulfikar, whom he befriended online, as the person who had influenced him to support ISIS. He also reposted Zulfikar's postings on ISIS and posted photos of himself in front of an ISIS flag as a show of solidarity with its militants in Syria and Iraq.
Those on restriction orders are not allowed to move house, change jobs or travel abroad without permission from the director of the Internal Security Department. They also cannot issue public statements or speak at public meetings without his approval.
Prime Minister Lee Hsien Loong commented on the case on his Facebook page.
"The Government takes a very serious view of efforts to undermine Singapore's constitutional democracy, and will take firm and decisive action against any person who engages in such activities," said MHA.
Two other Singaporeans have also been dealt with under the ISA, said the MHA.
Muhammad Fadil Abdul Hamid, 27, was detained in April for trying to join a terror group like ISIS to engage in armed violence in Syria. He was previously detained in 2010 after he became self-radicalised, and was placed under Restriction Order in 2012 after he made some progress in reintegrating into society. But he became attracted to radical online material again, said MHA.
Another, a 17-year-old male who recently graduated from a madrasa, was issued a Restriction Order - which limits his movement - this month after investigations showed he had become radicalised online from accessing pro-ISIS videos, websites and social media. MHA said the man, who was not named, became convinced that partaking in the violence in Syria was "justifiable jihad" and harboured the intention to fight alongside ISIS militants in Syria.
Two other radicalised Singaporeans have shown improvement.
Lawyer Abdul Basheer Abdul Kader, 37, who was arrested abroad in 2007 and detained again in 2012 as he tried to travel to Syria to fight, was released conditionally in February after authorities said he no longer posed a security threat that requires preventive detention. The Restriction Order placed on Rijal Yadri Jumari, 35, who was a member of terror group Jemaah Islamiah's cell in Pakistan, was also allowed to lapse in March.