Real-life Spider-Man scrambles up 4 storeys to save boy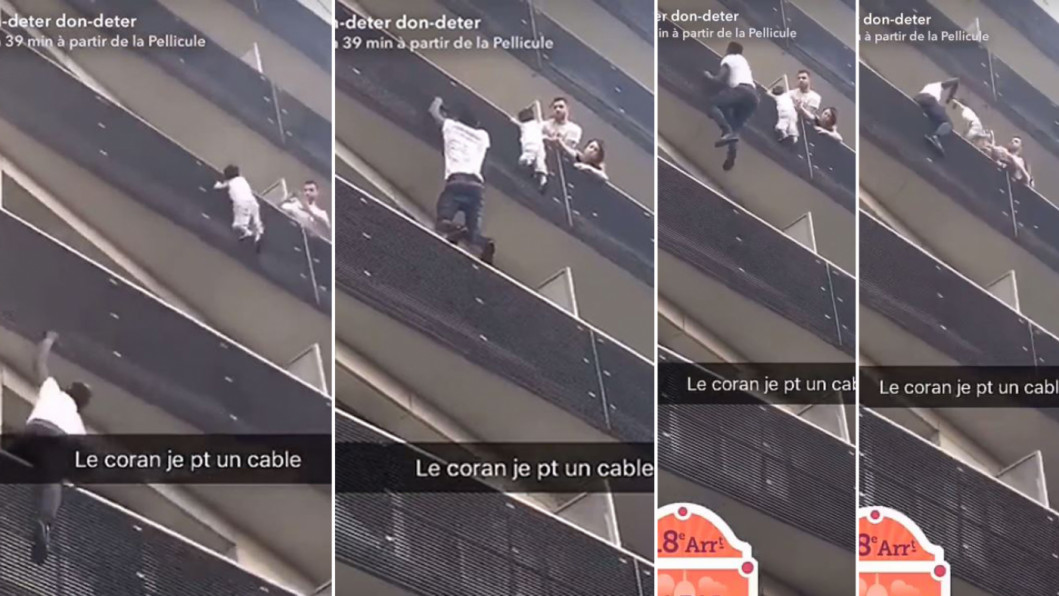 Paris Mayor Anne Hidalgo on Sunday praised the heroism of a Malian immigrant who scaled the facade of a four-storey building in the north of capital to save a child hanging from a ledge, saying the city will support his effort to settle in France.
The video of Mamoudou Gassama's quick climbing to reach the child, cheered on by terrified onlookers, went viral on social media, with people calling the 22-year-old a real spider man.
Gassama has even been invited to the Elysee presidential palace to meet with President Emmanuel Macron on Monday morning, an official at Macron's office said.
"Congratulations to Mamoudou Gassama for his act of bravery that saved the life of a child," Hidalgo said on her official Twitter account, adding that she spoke with him by phone to thank him.
Un grand bravo à Mamoudou Gassama pour son acte de bravoure qui a permis de sauver hier soir la vie d'un enfant. J'ai eu plaisir à m'entretenir avec lui aujourd'hui par téléphone, afin de le remercier chaleureusement. https://t.co/DP5vQ1VZYh

— Anne Hidalgo (@Anne_Hidalgo) May 27, 2018
Hidalgo said Gassama told her that he arrived from Mali a few months ago and wished to stay in France.
"I replied that his heroic gesture was an example for all citizens and that the City of Paris will obviously be keen to support him in his efforts to settle in France," Hidalgo said.
French minister and former government spokesman Christophe Castaner also took to Twitter to say how admirable it was that Gassama stepped forward to save a life without giving any thought for his own.
Le Parisien newspaper reported that Gassama was walking by when he saw a gathering in front of the building and leapt into action.
"I did it because it was a child," the paper quoted him saying. "I climbed... Thank God I saved him."