Jared Leto's Morbius: Not a bad movie, just bad marketing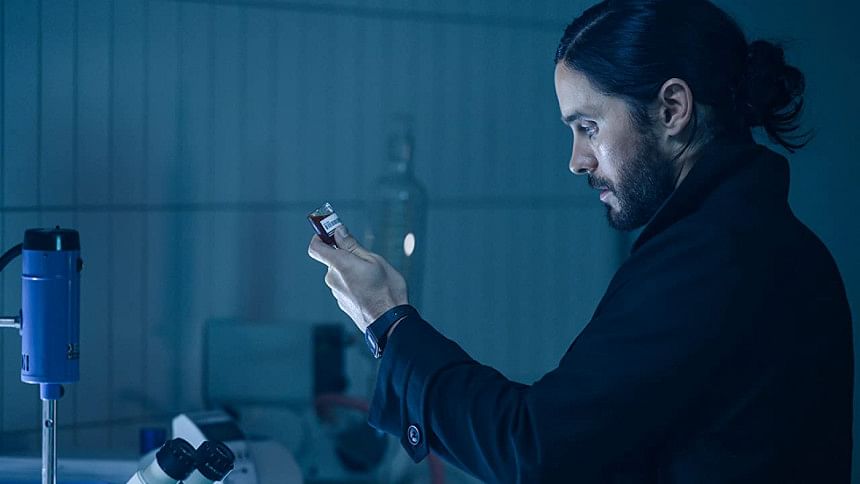 After reading countless reviews, watching hundreds of YouTube videos and scrolling through the billions of hateful comments, I decided to take a weekday to watch Morbius, and I have to say, I am honestly surprised. 
Morbius was one of the films that was supposed to kickstart a Sony universe for Spider-Man but ended up being one of the lowest-rated Marvel films ever. Maybe Jared Leto should Jared Let-go of his dreams of being in a good comic book movie.
Morbius is one of the lesser-known characters of Marvel. Ripped straight out of Spider-Man's rogues' gallery, Morbius is one of the most dangerous villains Spider-Man ever fought. However, the movie changes things up a bit and gives him a more Venom styled-arc. Basically, they make one of the most notorious Spider-Man villains an anti-hero. 
The plot is simple and nothing special. Dr Michael Morbius is a renowned scientist, but he and his best friend have a rare blood disease that forbids them to walk properly. Thus, he devotes his whole life to finding a cure and eventually concludes that infusing bats and human DNA might do the trick. However, in classic comic book fashion, it does not work, and he turns into a blood-sucking vampire. 
As someone who indulges himself in trailers and really gets excited about Marvel movies, I was not expecting much of Morbius. To me, it was a Marvel movie to understand future Marvel movies. After the credits had dropped, I was expecting disappointment but was rather left happy and satisfied with the ending. However, as I kept thinking about the movie, it disappointed me more as they had cut out a lot of scenes people were very much excited for. Even though they might have kind of made it up in the post-credits scene, it ended up being confusing and ruined one of the most well-written MCU villains. It also contradicts the logic set up in Spider-Man: No Way Home. 
However, if we look at the movie as a standalone, it was fun and a good one and a half hour. Jared Leto's performance as Morbius was rather brilliant, in my opinion, and to me, it felt like redemption from his awful Joker. 
Leto's performance of Morbius added more depth to the character compared to Venom or Carnage. The antagonist had a more personal connection to Morbius, which made it feel more connected and not a random businessman trying to destroy the world. 
Well, I have listed the positives, and it does not sound like that bad of a movie. So, why the bad reviews? 
Well, as the title says, Morbius was not marketed properly. Even though some scenes might have felt incomplete or random, the main downside of the movie was the poor writing and the fact that they had wiped everything they were marketing the movie with. 
Morbius was supposed to be a mysterious movie where fans would have to theorise on what might happen or where it was set and most importantly, which actor is in that Spider-Man poster in the back with the word 'murderer' written on it. Director Daniel Espinosa, however, decided to just cut all of it out and when asked about it, said he has no idea why those parts were in the trailer.
The verdict? I would say even though some parts may fall flat, to understand the next Spider-Man movies, you must watch Morbius. It's not as bad as the reviews say it to be. So, even though you will not love it, you will like it.
Abhoy is always staying up late finding the tiniest easter eggs in movies while making up bad puns. Hit him up at [email protected]