Salman, Shah Rukh, Kohli top Forbes India celebrity list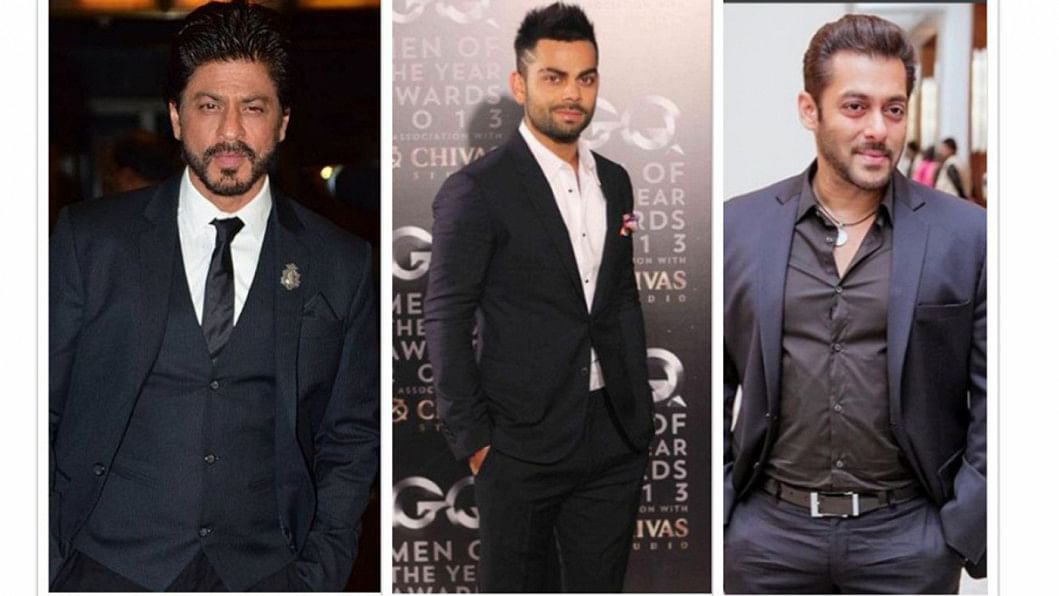 Bollywood Film star Salman Khan, Shah Rukh Khan and Indian cricket captain Virat Kohli retain the top three spots on "Forbes' 100 celebrity list" published today.
The report was conducted focusing only on a celebrity's earnings level, reports Forbes India magazine.
Salman Khan, for the second successive year, is at No. one, despite the subdued box office performance of his film Tubelight.
The 51-year-old actor earned Rupee 232.83 crore this year, backed by endorsements of several consumer-facing brands. In fact, his earnings constitute 8.67 percent of the total earnings – Rupee 2,683 crore -- of the top 100 celebrities in 2017.
Following him on the list is Badshah of Bollywood Shah Rukh Khan, with Rupee170.5 crore, retained his position at No. two.
Indian skipper Virat Kohli on the other hand secured his position at three, with Rupee 100.72 crore.
The list also consists of other top Indian celebrities like Akshay Kumar, Sachin Tendulkar, Aamir Khan, Priyanka Chopra, MS Dhoni, Hrithik Roshan and Ranveer Singh.