TikTok hosts its Safety Ambassadors Programme in Bangladesh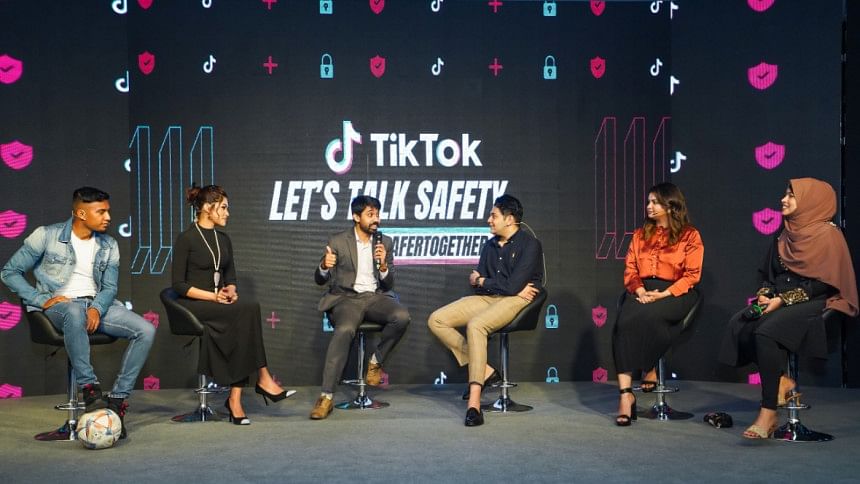 Global entertainment platform TikTok recently held its Safety Ambassadors Programme in Bangladesh to create awareness around digital safety in the country. 
The event featured a star-studded panel discussion including popular educator Ayman Sadiq, national football team captain Jamal Bhuyan, actress Sabnam Faria, Peya Jannatul, content creators Iftekhar Rafsan and Faiza, and model Neel Hurerzahan.
Speaking to a full-house audience, which included Bangladesh's creators community and journalists, the panellists discussed various aspects around digital safety including misinformation, harassment and cyberbullying, while advocating for responsible usage of the internet and safe content creation.
Brigadier General Nasim Parvez, Director General, System and Services, Bangladesh Telecommunication Regulatory Commission (BTRC), also praised TikTok for arranging the event which focused on digital safety through a special video message. 
The audience also received tips and guidelines on how they could become better content creators by creating compelling content.
Boasting over 1 billion monthly active users globally, TikTok remains an entertainment platform dedicated to empowering its users.
With the #SaferTogether initiative, TikTok aims to create awareness about how users in Bangladesh can take advantage of the various in-app safety features available on the platform.