Cricketers should stay away from media: Akram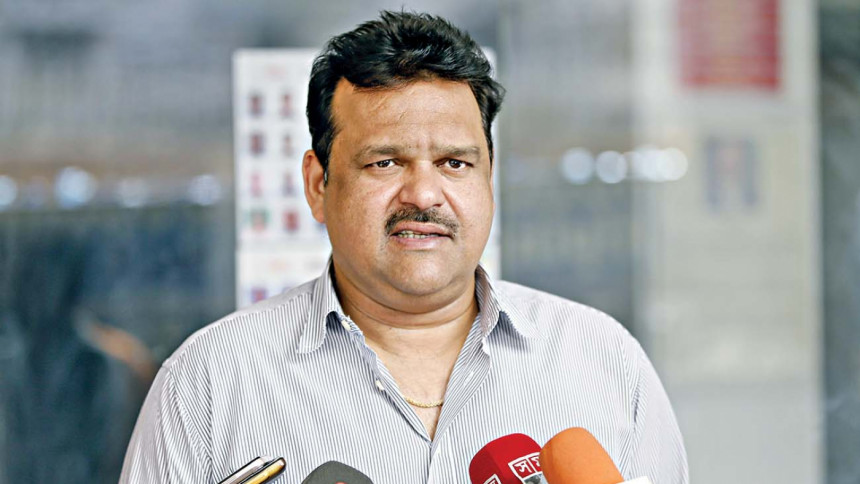 Following a comprehensive seven-wicket defeat against the West Indies in the first Test, questions once again arose about the Tigers' approach in the longest format of the game as their batters were unable to have any impact in either innings in Antigua.
The visitors were bundled out for just 103 runs in the first innings, with six Bangladeshi batters registering ducks in the first innings for a second consecutive Tests.
Former Bangladesh captain and BCB director Akram Khan opined that it was important for batters to be able to absorb pressure. He added that cricketers should avoid media if it helps them avoid extra mental pressure.
"We need to improve mental aspects but if we take on too much pressure, that is hampered. If you go out to bat with the mentality that you have to score, it won't happen. I think players should avoid the media for their own well-being," Akram said. "Before India became world champions, I did not see any of their players in the media for about a year prior to the mega-event. If you do well, the media will write positively about you. But if you are unable to perform, it might add more mental pressure to read such news. Cricketers should stay away from media."
Test captain Shakib Al Hasan admitted that Bangladeshi batters had technical issues and that it was one of the reasons behind the failure. BCB director and the man who captained Bangladesh in their inaugural Test, Naimur Rahman Durjoy, agreed with that notion, adding that their batters needed to work out how to adapt to different conditions.
"What Shakib said is correct. We don't have technically sound batters in the team. There are specific areas whether they be for spinners or batters. Pace bowlers have to swing the ball and spinners need to turn. If you bowl in a conventional way like you do in ODIs or T20Is, it won't work in Tests," Durjoy told media yesterday.
"Maybe it's because we play at home on such wickets but that length won't get you the same results in the West Indies or South Africa. You need to work differently in those conditions and adopt a different strategy. The same applies to batters. Like our pacers, the opponents will also try to swing the ball and bowl quick and our batters need the quality to negotiate that."