Cricketers celebrate Eid in Guyana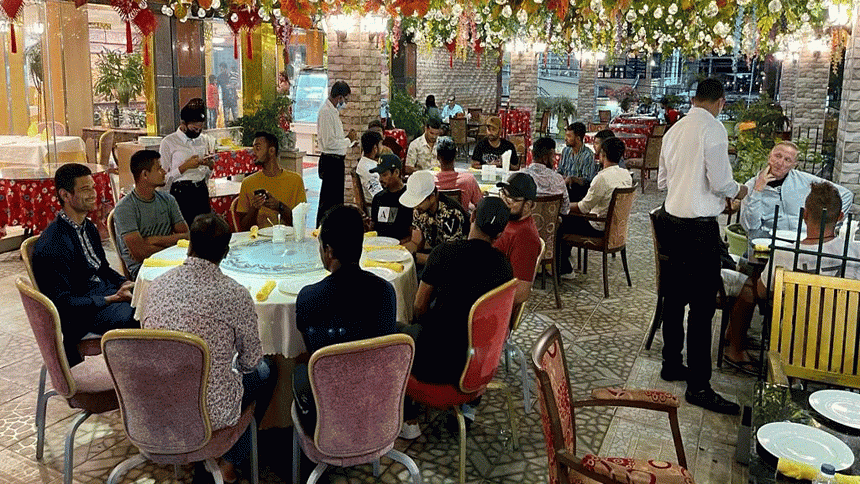 Bangladesh national cricket team players celebrated their Eid ul Azha in Guyana on Saturday, the day before the first of three one-day internationals takes place at The Providence.
Bangladesh Cricket Board, on its official social media accounts, posted a few pictures of the players having their Eid meal together at a restaurant, alongside the team officials and coaching staff.
Meanwhile, the BCB also posted a picture of Bangladesh captain Tamim Iqbal and his West Indies counterpart Nicholas Pooran holding the trophy in the pre-series photo session.
Bangladesh would be desperate to win something on the tour after having lost the Test series and T20I series 2-0 each.