Seven-year-old applies for managerial post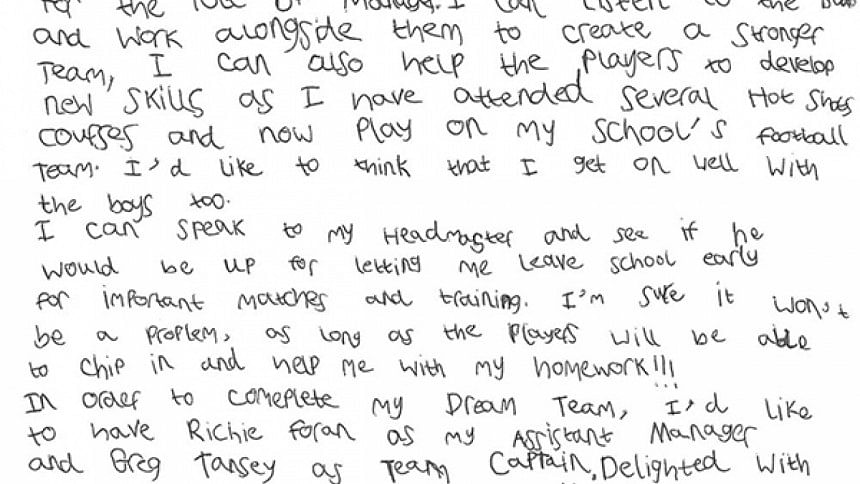 After the sacking of John Hughes, Scottish Premiership side Inverness Caledonian Thistle would have expected to receive many applications for the vacant position. One they did not expect came from a seven-year-old boy, Ewan.
Writing directly to the chairman Kenny Cameron, Ewan -- whose last name was not disclosed to protect his privacy -- says that would speak to his headmaster "to see if he would be up for me leaving school early for important matches".
He also sought assurances that he wouldn't fall behind on school work, saying: "I'm sure it won't be a problem as long as the players chip in and help me with my homework.
Beyond that, he suggests that he will hire current player Richie Foran as his assistant.
The Scottish Premiership published the letter on their website, along with a reply from Inverness.
Cameron wrote back, thanking the fan for his application. While crediting the boy for his ideas and praising him for "putting a lot of thought into it", Cameron said he could not hire him because he felt that his "Headmaster might have had something to say about missing lessons to take training".