China win v'ball gold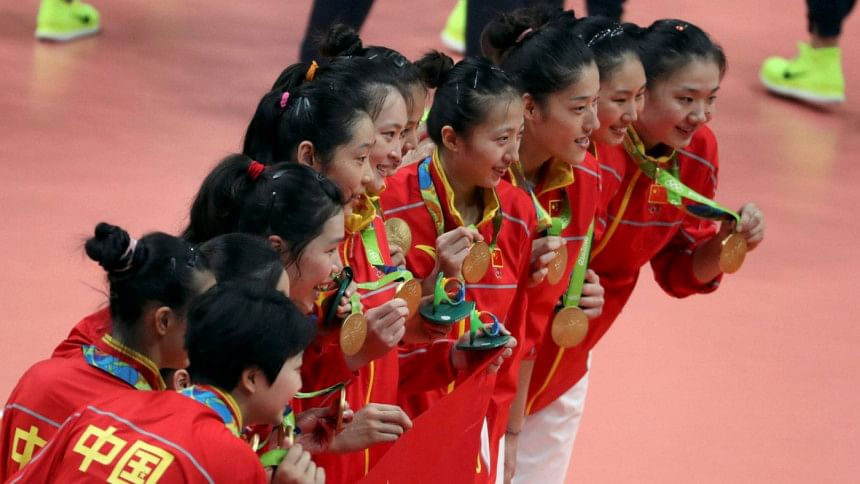 China won their third Olympic Games women's volleyball gold on Saturday with a 3-1 victory over Serbia in the final.

China also won gold in 1984 and 2004 while they were runners-up to Cuba in 1996.

Serbia were playing in the Olympic final for the first time having previously never progressed beyond the quarter-finals.

Only the Soviet Union -- with four golds -- has been more successful in Olympics women volleyball than China.

The come-from-behind 19-25, 25-17, 25-22, 25-23 victory also allowed the Chinese to equal Japan and the Soviets on six medals overall in the discipline.