Rio court to return passports to Irish Olympic officials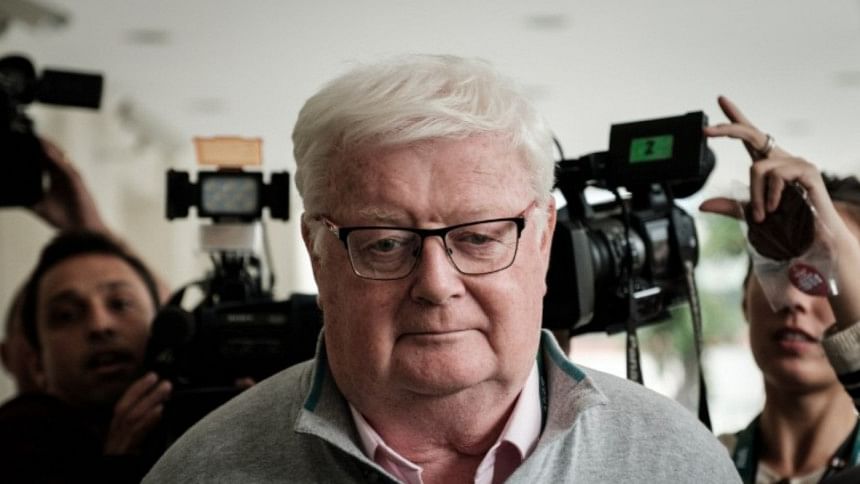 A Rio de Janeiro court will return the passports of three members of the Olympic Council of Ireland (OCI) and they will be allowed to leave Brazil, a source in the Rio state security services said on Friday.
The passports were seized by Brazilian police, along with computers, mobile phones and unused tickets as part of an investigation into allegations of an illegal Olympics ticketing scam.
OCI Treasurer Kevin Kilty, Secretary-General Dermot Henihan and Executive Director Stephen Martin have collaborated with the police in the investigation and would be able to return to Ireland, said the source, who asked not to be named because he is not authorized to speak publicly on the matter.
"There is no longer the necessity to keep them here," the source told Reuters.
Pat Hickey, former head of Ireland's Olympic council is still being held in a Rio prison complex.
Police allege Hickey is implicated in a scam involving Ireland's official Games ticket reseller, Dublin-based PRO10 Sports Management, and an international sports hospitality company, THG Sports.
They accuse PRO10 of funneling tickets to THG Sports, which sold them illegally at inflated prices. A director of THG Sports, Kevin Mallon, was arrested this month in Brazil.
PRO10 and THG have denied wrongdoing. Hickey's lawyer in Dublin has not responded to a request for comment from Reuters.