Footballer quits Air Force job for national team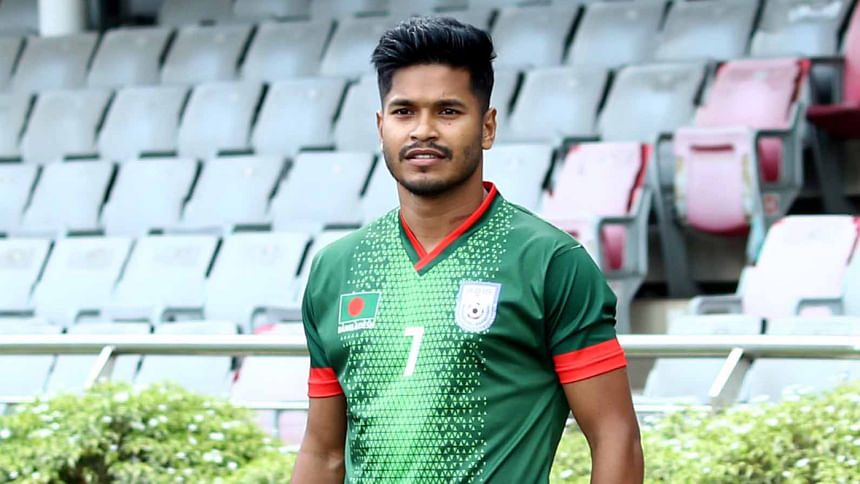 Striker Sumon Reza on Sunday night joined the residential training camp of the national football team after tendering his resignation from Bangladesh Air Force job.
Bangladesh are scheduled to play two FiFA friendly matches against Cambodia and Nepal on September 22 and 27 respectively and Sumon was drafted in the 27-member preliminary squad which started their training on Saturday but Bangladesh Air Force did not release Sumon to the national camp citing "the official requirement." 
"The duty to the national football team is bigger to me but I could not concentrate on the duty of the national team because of disapproval from my service team. That's why today I have tendered my resignation to my coach of Bangladesh Air Force football team who is supposed to put my resignation letter forward to OC (office commandant)," Sumon told The Daily Star after checking in the team hotel at 8:00pm. 
Sumon's resignation process is likely to take three to four months to be compled.
Sumon joined Bangladesh Air Force in 2014 as a solider in the sports of physical fitness department and started playing football in country's top league - Bangladesh Premier League - three seasons before. He played the first two seasons for Uttar Baridhara Club and was called for the national team in his second season. The promising forward then joined league champions Bashundhara Kings last season.