BAF flight with coronavirus testing kits, PPE returns to Dhaka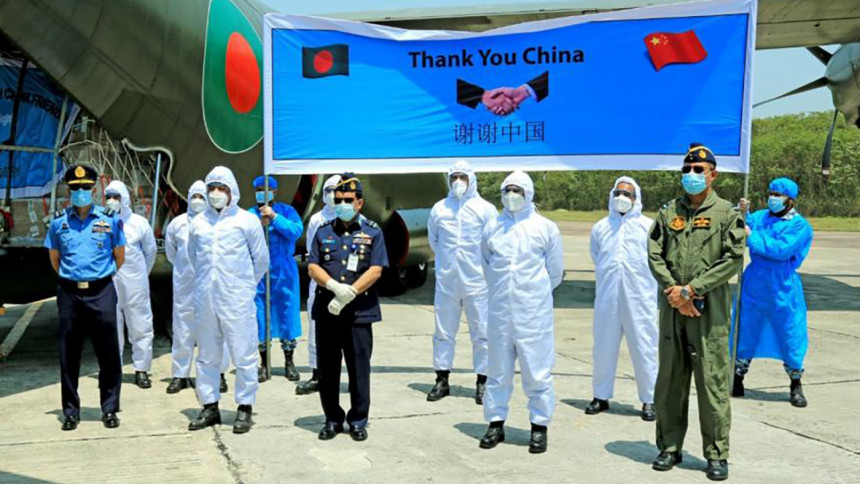 A transport aircraft of Bangladesh Air Force (BAF) carrying medical aid to help combat the spread of coronavirus returned to Dhaka today from China.
The medical supplies were transported by BAF C-130J transport aircraft under 'In Aid to Civil Power' by Armed Forces Division, a press release issued by Inter Services Public Relations (ISPR) said today.
The supplies include necessary coronavirus detection kits, 12,22,000 surgical masks, 7,500 N-95 masks, 130 thermometers, 2,000 protective gloves, 10,200 medical safety glasses, 200 Goggles and 10,459 personal protective equipment (PPE).
More healthcare aid (PPE, masks and sanitisers etc) collected from China were brought by the same aircraft to provide to various entities engaged in combating coronavirus in Bangladesh under the initiative of the Metropolitan Chamber of Commerce.
On Friday, a total of 16 crew members of Bangladesh Air Force departed from Shah Amanat International Airport in Chattogram for China by BAF C-130J aircraft.
Air Commodore Md Zahidur Rahman GD(P) of Bangladesh Air Force led the team, added the press release.