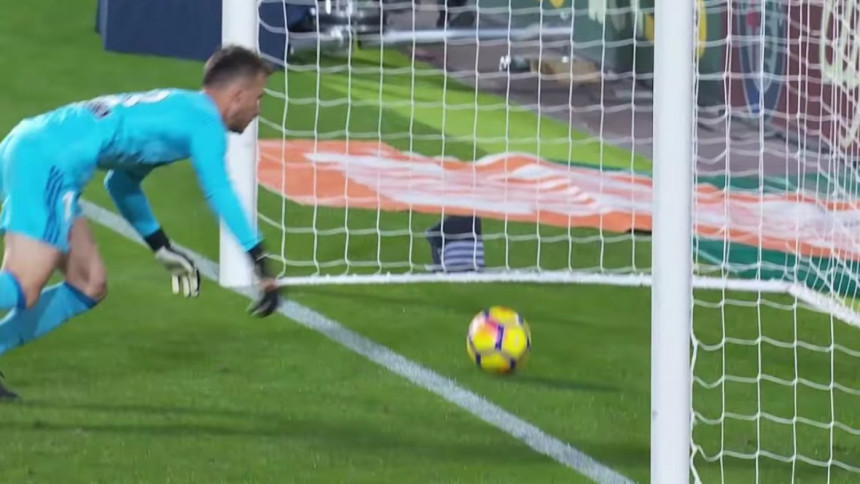 Lionel Messi was denied a chance to give his side the lead in Barcelona's top-of-the-table clash against Valencia.
The game was overshadowed by the league's refusal to embrace goal line technology as Barca's Lionel Messi was denied a clear opening goal, AFP report suggests.
Valencia goalkeeper Neto let the five-time World Player of the Year's effort slip between his legs in the 30th minute and than tried in vain to scoop the ball to safety before it crossed the line.
However, to Messi's amazement neither the referee or his assistant signalled for the goal to stand.
Unlike in Europe's other major leagues such as the Premier League, Bundesliga and Serie A, La Liga president Javier Tebas has refused to introduce goal line technology due to concerns over cost. Tebas had previously suggested that he is an advocate of goal line technology in La Liga.
In the 82nd minute of the match, Messi curled in an inch-perfect lob into Jordi Alba's path, which the left back finished first time from a difficult angle to give parity.
The left-back said: "We had control of the game but after they got the goal they could have caught us out on the counter-attack. It's not easy to play here, Valencia are doing really well this season.
"The table shows that they can win the league, they're one of the candidates. There's a long way to go, but they're second for a reason."
Last season Barca were also denied a clear goal in a 1-1 draw at Real Betis. La Liga has already announced last month that they would use VAR (Video Assitant Refree) system from next season.