Europe no burden for Arsenal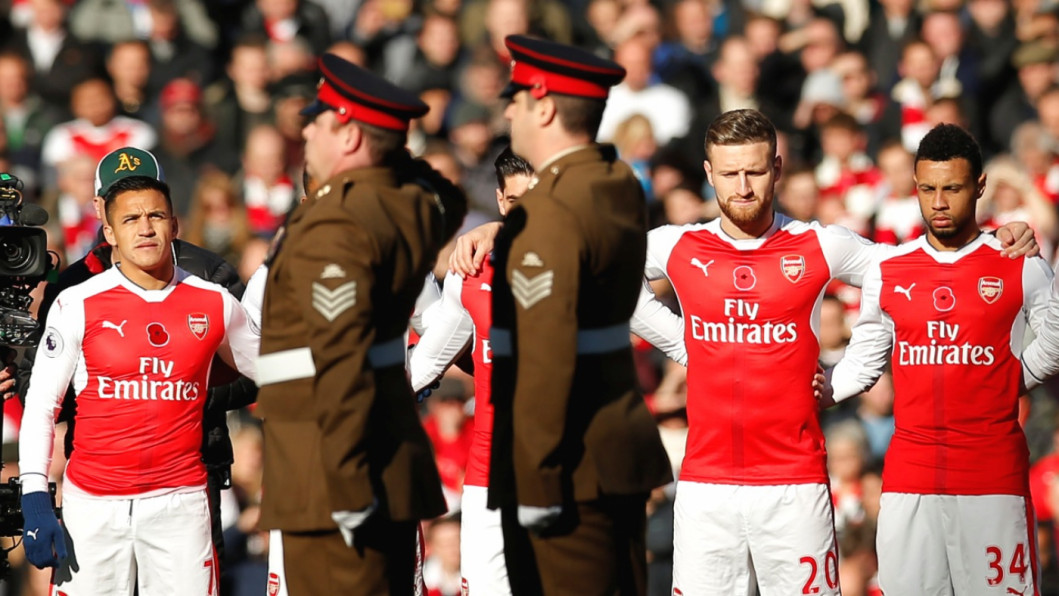 Arsenal manager Arsene Wenger does not believe the teams free of Champions League commitment have an advantage in the Premier League despite both Liverpool and Chelsea outstripping his side.
Liverpool are top after crushing Watford 6-1, with Chelsea a point back in second following a scintillating 5-0 win over Everton, and neither side must contend with European distractions.
Arsenal sit a point further back in fourth place following Sunday's 1-1 draw with Tottenham Hotspur, which followed a 3-2 win away to Bulgarian side Ludogorets Razgrad in the Champions League.
"It's a bit easier to prepare for games because you do not have the intensity of a Champions League game, but if you asked them (Liverpool and Chelsea), both would like to play in there," Wenger said.
"So you cannot complain about that. There's a little physical advantage, for sure, especially after the European weeks, but we have to live with that.
"It's not an excuse. Even if they're in front, it's a small difference after 11 games. It's very tight."
While Wenger did not feel Arsenal's European exertions had weighed too heavily on his players, he was at a loss to explain the drop in their level of intensity against Tottenham.
After a strong start by Spurs, Arsenal took the upper hand and went ahead in the 42nd minute when Kevin Wimmer headed Mesut Ozil's free-kick into his own net.
But Harry Kane equalised with a penalty early in the second half after Laurent Koscielny impeded Mousa Dembele, in what Wenger felt was a "harsh" decision, and Arsenal could not find a second wind.
"Did we get a little mental blow when they equalised? I don't know," Wenger said.
"But overall when we were questioned in the final 30 minutes, we had no physical answer good enough to win the game. I cannot question the spirit, but we looked a bit flat."
As well as welcoming Kane back from a seven-week lay-off, Spurs manager Mauricio Pochettino sprang a surprise by setting his team out with a back three.
Arsenal winger Theo Walcott said the hosts had been surprised by the move, but Wenger insisted his players had been prepared for the eventuality.
Pochettino all smiles
Chelsea's recent fine form was sparked by a second-half switch to a 3-4-3 system during their 3-0 defeat at Arsenal in late September, but Pochettino said he had not taken their approach as inspiration.
"Because Chelsea won 5-0 yesterday (Saturday), they didn't discover the system," he said.
"It's a good system to use depending on the players. But we don't play like Chelsea. We play with two strikers and Christian (Eriksen) behind."
Dembele was Spurs' stand-out player and hauled them back into the game by winning the penalty after driving into the Arsenal box from deep in characteristic fashion.
Pochettino described the Belgium international as "a genius".
While Spurs have now gone seven games without a win in all competitions, they have avoided defeat in their first 11 league games for the first time since the Double season of 1960-61.
Spurs have lost Dele Alli to what Pochettino termed a "minor" knee injury and he conceded he will need to juggle his resources skilfully if his team are to repeat last season's title challenge.
"All teams have good and bad moments during the season," said the Argentine, whose side remained fifth in the table.
"If you have bad moments, like we suffered last month, and you are still unbeaten, all I can do is smile. Because I'm happy.
"When you compete in the Champions League and the Premier League, which for me are the toughest competitions in the world, you need all the squad fit.
"We have suffered some issues and maybe we cannot rotate in the way we want to give freshness and put the players in their best condition, so we have to use the same players.
"But I'm very happy with the way we finished now. The feeling is fantastic."