500 Barca goals for Messi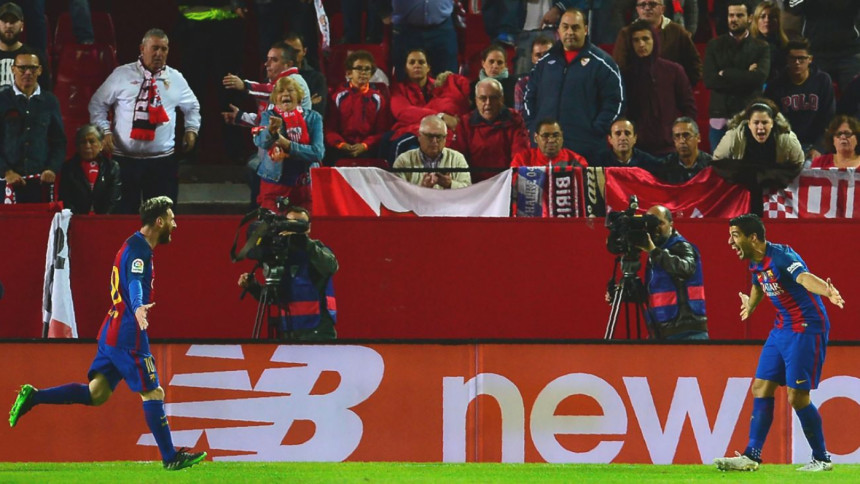 Stars of Emmy-winning television epic "Game of Thrones" got a front row seat at the Lionel Messi show on Sunday as the Argentine superstar scored his 500th Barcelona goal.
Messi was on target and also created the second goal for Luis Suarez in a come from behind 2-1 win against Sevilla at the Sanchez-Pizjuan stadium.
Stars of the fantasy show, Hafthor Julius Bjornsson, Emilia Clarke and Peter Dinklage donned Sevilla scarves as they watched the action unfold from the VIP area.
In July, programme makers HBO announced that for the seventh season, a number of Spanish cities and landscapes would be used for filming including Seville, Caceres and Almodovar del Rio.