Zizou urges Ronaldo to retire at Real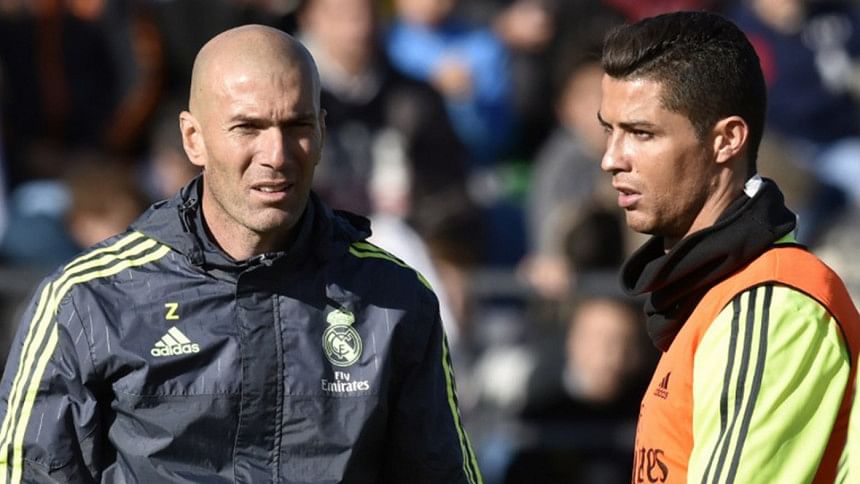 Real Madrid boss Zinedine Zidane has called on Cristiano Ronaldo to follow in his footsteps by retiring at the Santiago Bernabeu with the Portuguese the latest Real star set to sign a new contract.
Widespread Spanish media reports on Sunday said Ronaldo will follow Gareth Bale, Luka Modric and Toni Kroos in signing a deal tying him to the European champions until 2021, by which time he would be 36.
"What he has to do is finish his career here," said Zidane despite another off-colour display by Ronaldo in Sunday's win over Leganes.
"Cristiano is unique for what he has done and what he is going [to do]."
Zidane retired in 2006 after five years with Madrid.
"It is his dream to end his career here. I am happy that he can renew [his contract] and finish with this white shirt like I did a long time ago."
Ronaldo is Real's top-scorer of all-time with 371 goals in 360 games. However, he has gone five games without scoring at the Bernabeu -- his longest drought.
"There is nothing wrong, he is not worried," insisted Zidane. "He looks good, he is motivated, he likes to scores goals and even more so in this stadium, but he is calm."