Zidane defends under-fire goalkeeper Navas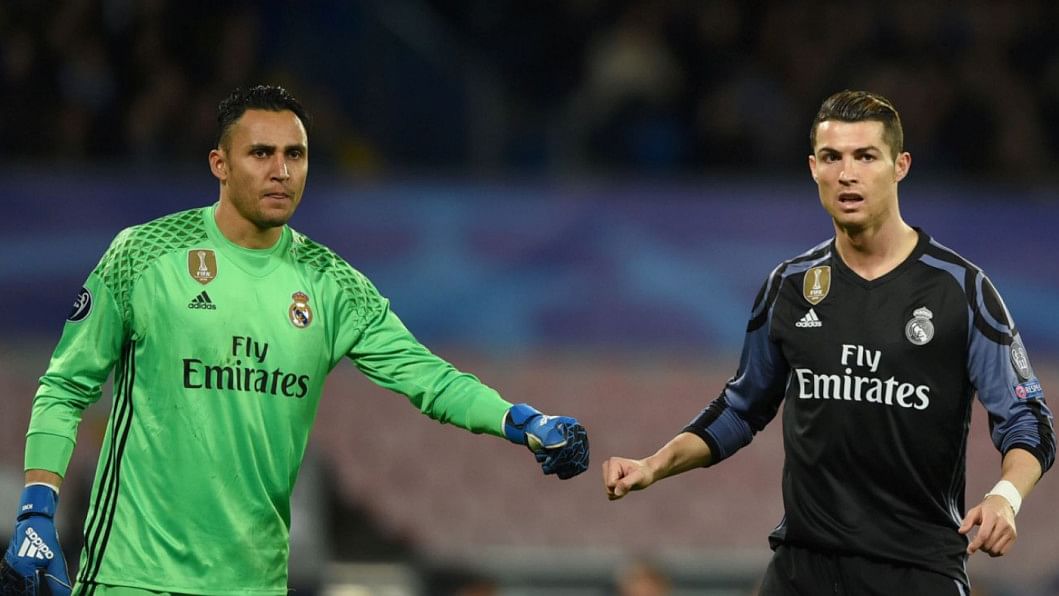 Real Madrid coach Zinedine Zidane hailed goalkeeper Keylor Navas's contribution as the European champions leapfrogged Barcelona into top spot in La Liga despite the latest a series of blunders this season from the Costa Rican on Sunday.
Navas pulled off a stunning stoppage time save from Antonio Sarabia to secure a 2-1 win for Madrid over Real Betis.
However, it was his own goal that put the visitors in front at the Bernabeu and he was also extremely lucky to avoid being sent-off after just 20 minutes.
"I said to him at half-time 'anyone can make a mistake'", said Zidane.
Navas appeared to chop down Darko Brasanac on the edge of the Madrid area as he raced from his goal with no covering defenders, but referee Antonio Mateu Lahoz waived play on.
And just moments later Navas bundled Sarabia's shot into his own goal having appeared to have the effort under control.
"The most important thing for me is the support Keylor received from his teammates," added Zidane.
"They know how important he is and in the end he made a great save to get us the three points."
Madrid were once again bailed out by headers from Cristiano Ronaldo and captain Sergio Ramos.
Ronaldo levelled five minutes before half-time.
And after Betis had been reduced to 10 men by Cristiano Piccini's second yellow card, centre-back Ramos powered home his 10th goal of the season from Toni Kroos's corner nine minutes from time.
Victory moves Madrid two points clear of Barcelona at the top of the table and with a game in hand to come.
"I would be happier if we scored two or three goals at the start," said Zidane.
"But we remain calm because we know we can score at any moment."
Just as in a 3-1 Champions League win at Napoli in midweek, Ramos and Real Madrid did their damage from set-pieces.
However, Zidane wants more creativity from Los Blancos.
"Today we were patient in difficult moments and kept a cool head," continued the Frenchman.
"We also know we are strong a set plays. I would like to score more goals from open play though."
Ramos, meanwhile, pleaded for more understanding from the Madrid fans after Navas was whistled for his two first-half mistakes.
"We know the Bernabeu is a very difficult stadium, the demands are infinite," Ramos told BeIN Sports Spain.
"When the players make a mistake, they need the love of the crowd. In the end he saved us with a brilliant save."