Ronaldo's Indonesian protege hit by injury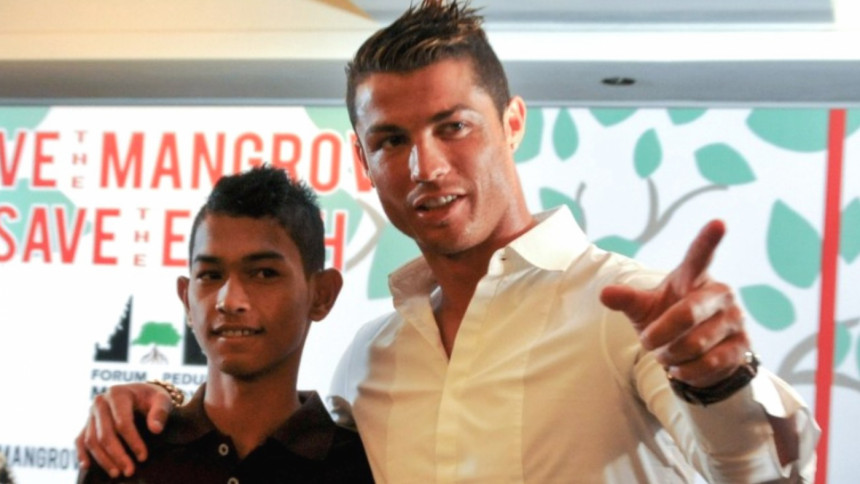 An Indonesian tsunami survivor and Cristiano Ronaldo protege has been forced to take a break from his football career over a knee injury, he told AFP on Tuesday.
Nineteen-year-old Martunis, sometimes described as Ronaldo's "adopted son", said he was quitting Java-based PS TNI to return to his home province of Aceh.
Martunis, then aged seven, was found alone and wearing a Portugal shirt on a beach days after the quake-triggered 2004 tsunami ravaged Aceh.
Images of the boy, whose siblings and mother were killed in the disaster, prompted Ronaldo to travel to Aceh to meet him in 2005.
The pair have met several times since and in 2015 Martunis joined the Sporting Lisbon academy, where Real Madrid superstar Ronaldo's career began.
On his return to Indonesia last year, Martunis, who like many Indonesians goes by one name, joined the under-21 side of Java-based club PS TNI, which plays in the country's main football championship.
But after getting injured in December, he told AFP: "For the time being I only do light exercise."
In a post on his Facebook page, Martunis added: "I will return to Aceh so that my knee can recover and return to football if everything is normal."
Aceh was devastated by the tsunami, which left about 170,000 people dead in the province and tens of thousands more in countries around the Indian Ocean.