'Still room for improvement'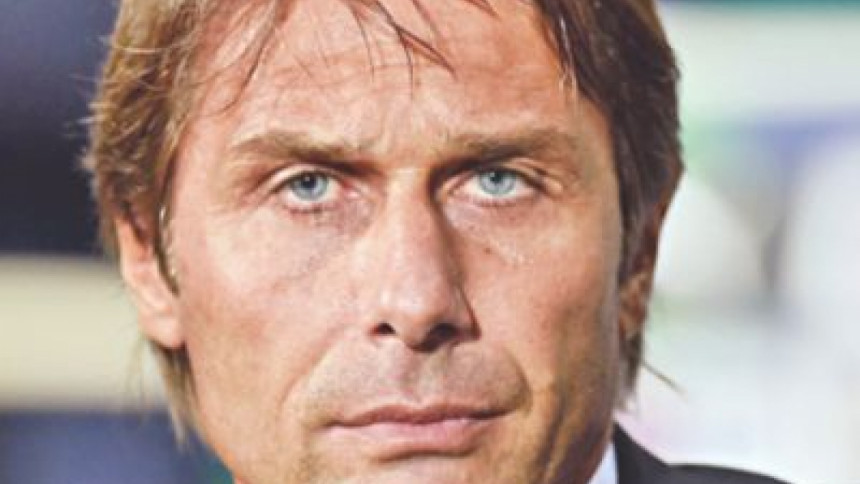 Antonio Conte claimed Chelsea can still improve, despite recording his best win as manager of the club so far, describing his side's 5-0 thrashing of Everton as "fantastico".
The Italian had been pressed to offer a word from his own language for the display and, having chuckled about the one he picked, then spoke seriously about how the true value of this victory is how it instils confidence in the system and his ongoing work with the squad.
"You have to show that you can win with the idea of playing good football. It's important to put these players in the best situation to exploit their talent," said Conte as Chelsea moved to the top of the table.
"I'm very pleased because today there was a fantastic atmosphere with our supporters. We must continue to work together with the players, the club, the supporters and then to improve step by step. We can improve. We can improve."
It is difficult to see how Eden Hazard can improve, having put in one of his finest displays for Chelsea.
He scored twice, opening the scoring after 18 minutes, before driving home the best strike of the game on 54 minutes after a brilliant exchange with Pedro.
That makes it seven goals in 11, his finest start to a season since moving to Stamford Bridge.
"He's playing fantastic football," Conte enthused. "He's showing his talent with all the Chelsea players. But the most important thing is that I'm seeing that Eden is fantastic with the ball and he is fantastic without the ball."
Everton coach Ronald Koeman praised how the Italian ha made that formation work.
"I never saw a team playing so well this system," the Everton manager said. "This system is very difficult to play against, the movement of the players. Chelsea showed us a very high level of football - in every aspect of football. I did not expect that big a difference on the pitch, but it happened."