Barca will punish City errors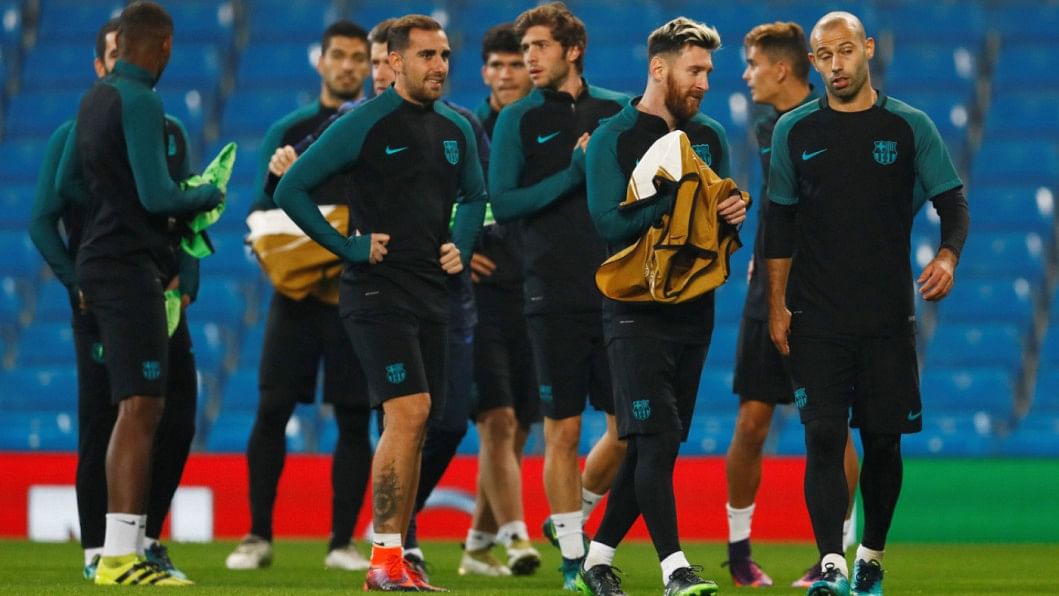 Barcelona will put Manchester City to the sword if they commit the same kind of errors as they did in their Champions League encounter last month, coach Luis Enrique has said.
After a slip by Fernandinho allowed Lionel Messi to open the scoring in Barca's 4-0 win over City at the Nou Camp, goalkeeper Claudio Bravo was sent off early in the second half after handling the ball outside the box.
"If you make errors, you pay dearly. In that way I expect the same type of game as the last one. I expect the same script in terms of the match," Enrique told reporters.
"We only know how to play in one way and that is to go to win. If they leave spaces behind we can take advantage of those. We have a great squad and I have confidence in my players."
Enrique is aware of the threat posed by Sergio Aguero, who was left out of the clash at Barca, but said his team would not change their approach for the Argentine.
"I don't think we have to talk too much about Aguero - we know how well he plays. We know how good he is and how easy it is for him to score goals. But the way we approach in a general sense doesn't change," he added.
Barcelona, with three wins from three games in Group C, can secure progress to the knockout phase at the Etihad on Tuesday, while City could be knocked out of second spot by Borussia Moenchengladbach, who host Celtic.