City can't afford another defeat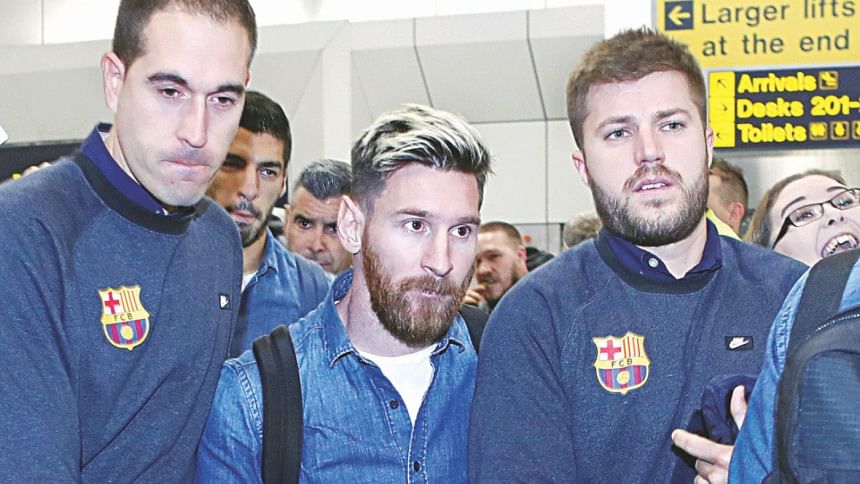 Manchester City cannot afford another defeat on Tuesday at home to Barcelona, who thumped them 4-0 two weeks ago, having taken just one point from their last two Champions League Group C matches.
That third successive win for the Catalan pass-masters means they need only a draw in the return game to ensure their annual qualification for the knockout stage.
City, however, are in danger of losing second place in the table to Borussia Moenchengladbach, who sit one point behind them going into a home tie with Celtic.
Although they beat Borussia 4-0 on matchday one, Pep Guardiola's side still have to travel to Germany for a game that could decide which team qualifies with Barcelona.
Former Barca coach Guardiola was as chastened after the Nou Camp loss, when Lionel Messi scored a hat-trick and City goalkeeper Claudio Bravo was sent off, as he was on a previous return there, which resulted in a 3-0 loss for his Bayern Munich team in the 2015 semi-final.
At least Bayern recovered some self-respect by winning the second leg 3-2 on that occasion and a repeat would suit him perfectly.
Achieving it would also be a historic result for the Premier League leaders, who have lost all five previous meetings between the clubs, including round of 16 games in 2014 and 2015.
At least they ended a run of six matches without a win -- the worst of Guardiola's managerial career -- in emphatic fashion on Saturday, romping to a 4-0 success at West Bromwich Albion, where Sergio Aguero and Ilkay Gundogan both scored twice.
Aguero was surprisingly left out of the game at the Nou Camp, but Guardiola will need him at his best on Tuesday.
"Aguero is a special player, we need him a lot," the manager told reporters after the West Bromwich game.
"He is one of the best. I am going to help him to be much, much better. We know how important he is for us when he can convince us how good he is and how important he is for this club."