Wiese to make WWE debut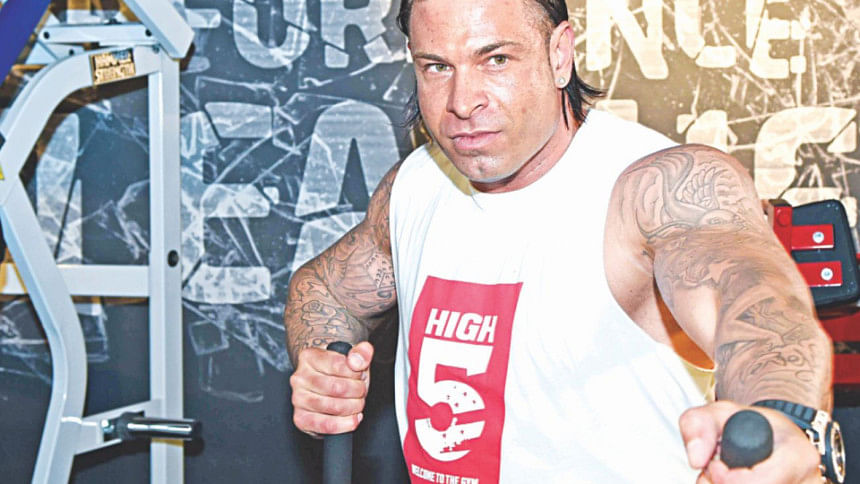 After packing on 40kgs (88lbs) of muscle, ex-Germany goalkeeper Tim Wiese will make his full WWE debut on Thursday in what he describes as the 'Champions League' of wrestling.
The 34-year-old made the last of his six friendly appearances for Germany in 2012 and was part of their 2010 World Cup squad.
But after hanging up his boots three years ago and dramatically beefing up, Wiese is poised to make his professional wrestling debut in Munich.
At 1.93m (6ft 4in) and weighing around 130kgs (20st, 6lbs), Wiese will be an imposing figure in the razzmatazz world of World Wrestling Entertainment (WWE) having radically changed his figure.
Wiese bulked up with an intensive schedule of weight-training sessions and a diet which included a kilo of meat per day.
He has trained for his debut in Orlando, Florida and will wrestle in "The Shining Stars" team, alongside established WWE stars Cesaro and Sheamus.
"This is Champions League. WWE is the biggest thing in wrestling, so I'm full-focused and blending out everything else around me," Wiese told SID, an AFP subsidiary.
Wiese has yet to be given his wrestling nickname, and expects a few boos from the crowd as part of the show.
"I think I'll be playing the role of the bad guy," he said. "I'm being pushed in that direction, but that's okay."
"My god, in football, I was already the bad guy who opposition fans would insult. I'm okay with that, it doesn't bother me. They can all hate me."