Maradona's childhood home turned into public museum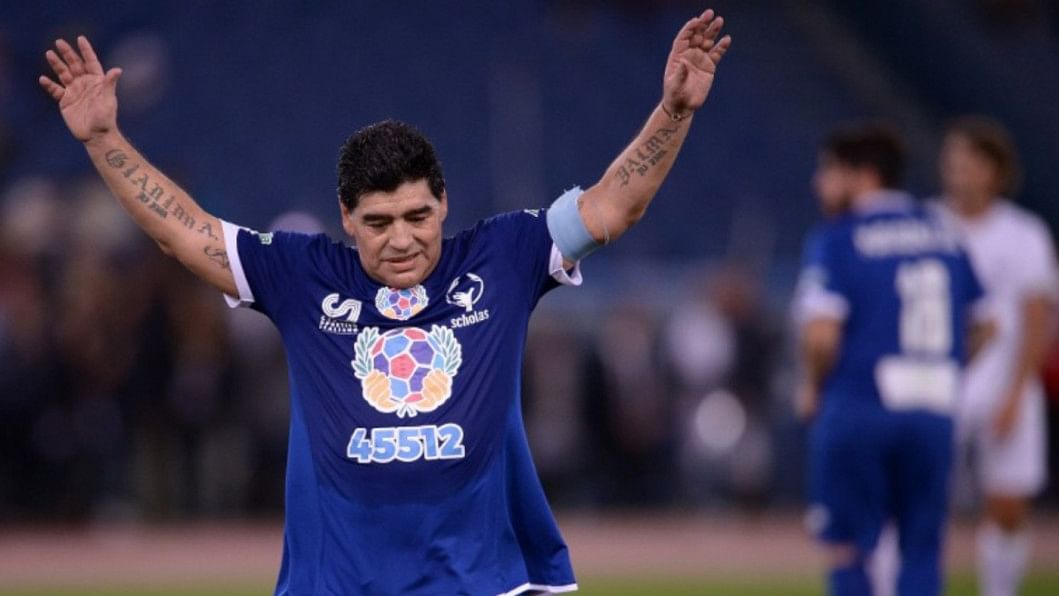 How many sleepless nights did the young man who would become one of soccer's greatest players spend gazing up at the ceiling, imagining dizzying dribbles, spectacular goals and hoisting the World Cup above his head?
That is the question visitors often ask when they see the small wooden bed in the former house of Diego Maradona, which was recently turned into a museum in Argentina's capital, reports Firstpost.com
Maradona, now 55, lived with his family in the two-story house in Buenos Aires' La Paternal neighborhood in the late 1970s, when he was playing with the Argentinos Junior soccer club. Officials say the museum sheds light on a little-known era of his life, before he became an internationally known superstar who led Argentina to victory at the 1986 World Cup tournament.
The home was given to Maradona's family in 1978 by Argentinos, part of his payment for signing his first contract. At that time, such payments were rare for teenage soccer players, even those with exceptional talent.
Crossing the doorstep, visitors travel back in time, seeing dozens of photographs, documents and objects evocative of Maradona's teenage years. A photograph of him with curly hair and an innocent smile sitting on a stair in front of the house vouches for the authenticity of the building, as does a deed in the name of Maradona's father, Don Diego.
His first contract is another treasure displayed in the museum, which is owned by Alberto Perez, a former Argentinos Junior manager who is a collector of Maradona paraphernalia.
"This was perhaps the most romantic part of his life, the best time," Perez said.
Standing in the courtyard where Maradona used to play pingpong with his brothers, Perez recalled that era. "We raised Diego in Argentinos Junior ... We can't forget what Diego meant for the club and for the neighborhood. At the world level, they know us because of him."
Perez negotiated for years to buy the house from the woman who acquired it after Maradona left the neighborhood in 1981, when he went to play for Boca Juniors.
Perez achieved his goal eight years ago when he bought the house for $100,000. Since then he has sought exact replicas of the original furniture and other household items used by the Maradonas.
Diego Maradona's bedroom was on the upper floor, with the bed covered by a blue quilt. A small table with a lamp sits next to it.
"Diego slept in this room and had a bathroom outside. It was cold in winter. Diego is a person who always lived with family," said Perez.
The family came to this middle-class neighborhood in Buenos Aires from the poor suburb of Villa Fiorito.
Here Dona Tota, as Maradona's mother was known, raised five daughters and three sons. She died in 2011.
"In the pictures you can see how happy he was," Cesar Perez, who helped his father with the museum, said of Maradona.
"This is a work of the heart, a living tribute to the best player of all time," he said of the museum, which is free for visitors.