Maradona was my inspiration: Messi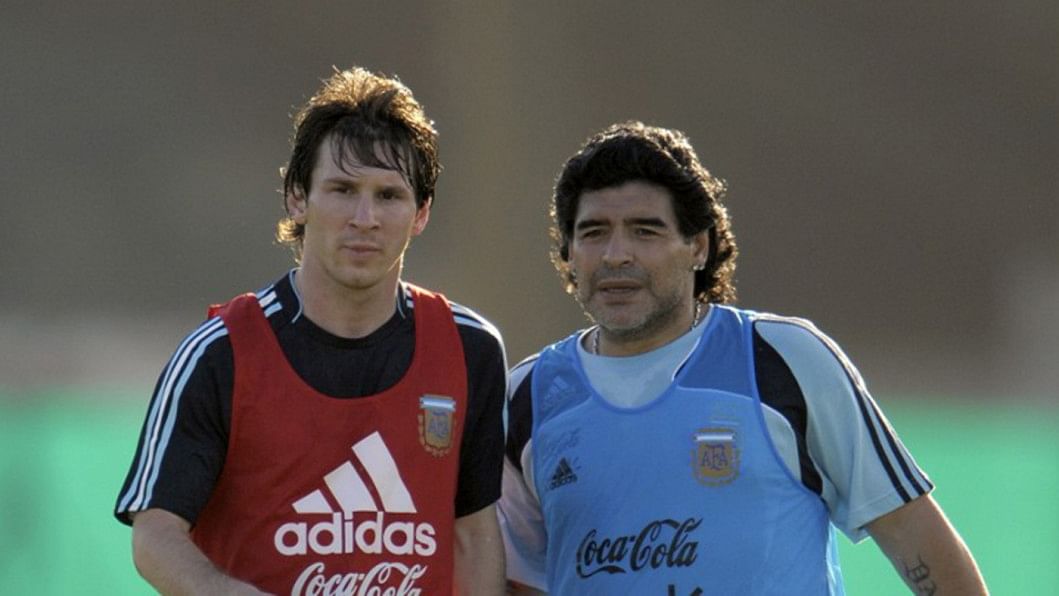 Barcelona star Lionel Messi has credited Diego Maradona with being his biggest influence starting a career in football.
The Blaugrana ace has constantly been compared to his compatriot in terms of playing style, with the duo both also having represented Barca and captained Argentina.
And Messi reveals their similarities are no coincidence, given he has been following Maradona since his childhood.
"I never followed anyone in particular, although when I started to think for myself Diego [Maradona] had recently returned home," the 28-year-old told Gente. "That was in 1993.
"He joined Newell's Old Boys when he came back from Spain and was part of the national team that qualified for USA '94.
"If anybody inspired me starting out, it was undoubtedly him."
Since moving to Barcelona, Messi has since gone on to claim widespread fame, enjoying a trophy-laden time at Camp Nou and claiming to four Ballon d'Or wins as well.
Despite his success, the Rosario native stated he strives for a balanced life away from the pitch, and is not obsessed with success.
"I always enjoy playing football. It's what I love doing most and I'll keep playing as long as I can," he continued.
"I dream [about football], but I don't become obsessed by it. There's more to my life than football.
"I try to deal with it by being as normal as I can. I go out, enjoy life and spend time with my family and friends just like everybody else.
"Just like there are great professionals who save lives and create things so we can live better, I play football so that others can be entertained.
"I'm so grateful that it's worked out that way."