El Clasico: Fans' view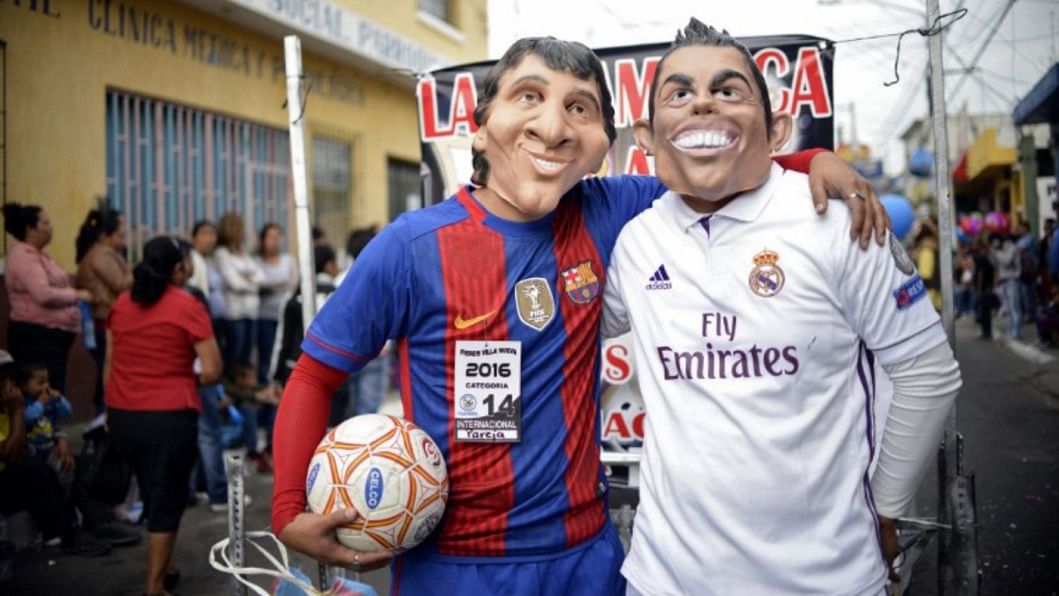 Real Madrid can open a nine-point lead over bitter rivals Barcelona at the top of La Liga by winning Saturday's 'Clasico' at the Nou Camp.
Here's what fans of the two teams are saying about the biggest game in Europe this weekend.
Moises Llorens, Barcelona supporter and Diario AS journalist
"Barcelona at the moment give the impression they have forgotten how to play football. They are 13 games into the season and have really struggled to win games you would expect them to.
"When they have dropped points they have come up with excuses and no-one is willing to admit Barca can no longer control games from midfield which is why they are struggling to attack effectively.
"Injuries to Lionel Messi, Andres Iniesta and Gerard Pique early in the season have had an influence but if you look at the level of football Barcelona have played it's the worst we've seen for a long time.
"(Coach) Luis Enrique gave the best description recently by admitting the team are too hurried. Their tactic is to get the ball to the front three as quick as possible and they end up making imprecise passes.
"Barca fans cannot argue with Real being top of the table but just look at the difference in the difficulty of their fixtures.
"Barca have had to go to Athletic Bilbao, Real Sociedad, Sevilla, Celta Vigo and Valencia while Real's only difficult trip has been to Atletico Madrid.
"Barca have made life easier for them though by dropping seven points at home. I'd say Barca fans are very worried about Saturday. Playing Real is rarely enjoyable and if they win they go nine points clear."
Alvaro de la Rosa, Real Madrid fan and AS journalist
"Real Madrid head to the Nou Camp in a far stronger position than Barcelona and in a far stronger state of mind considering recent league games.
"Real did not play well against Sporting Gijon last week but won 2-1 while Barca were utterly outplayed in their 1-1 draw with Sociedad who had a legitimate goal ruled out for offside.
"The absence of (forward) Gareth Bale is a big blow. It's even more significant than (midfielder) Toni Kroos' injury because Bale has something that few players have, that capacity to scare opponents and have them constantly worried about how to stop him.
"There are still a few concerns among Real fans, such as the team's habit of switching off in games, but that is not something to criticise Zinedine Zidane for.
"He has led the team on an unbeaten run of 32 games (in all competitions). That speaks of a quality coach.
"Real have also produced moments of real quality, the challenge has been to do it consistently.
"A lot has been made about Real's defence this season but for me the blame should not be put on the defenders individually but how the team defends as a whole, and they often switch off when they are not attacking.
"The key to Real's defence is no longer a centre back like Sergio Ramos, it's Casemiro. When Casemiro plays (in midfield) the team is more solid and when he is not there that solidity disappears.
"A point on Saturday might serve us well but Real have never been and never should be a team that goes into any game looking for a draw.
"Barcelona are shaky at the moment and Real have to take advantage of that, take the game to them and make a true statement in the title race."