Mourinho bars Rooney from United escape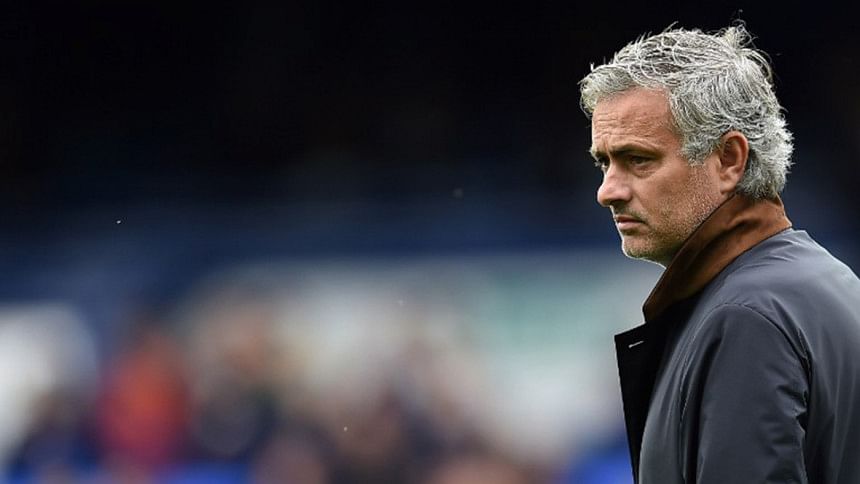 Wayne Rooney will not be allowed to leave Manchester United in the January transfer window despite his frustrations at losing his starting place at Old Trafford and interest from his former club Everton.
Ronald Koeman, in charge at the club Rooney left to join United in the summer of 2004, has become the first Premier League manager to express an interest in signing the England captain should Jose Mourinho be prepared to allow him to leave.
Mourinho stated categorically not only will Rooney, 31, be told to forget leaving but he also expects the experienced veteran to play a key role in his attempts to return United to the top of the English game.
"I know he can still play at the highest level. I know he's the type of player I need," said Mourinho.
"He can play at the top level. I can't say what's going to happen when he's 32, 3, 4, 5 but what I can say is that he's a very good player, a very important player for us. He's going nowhere.
"We like him, he likes us. He's not happy in the last matches because he was on the bench but I think he is even unhappier when he's not on the bench because he's been injured and has to stay in the stands.
"There are no problems at all. He's my captain. He is the team captain. He behaves like that.
"In all my career I have had just a couple of players, they didn't want to play and sometimes they wanted to hide when things got hotter."
Koeman had earlier talked, in general terms, about a potential interest in Rooney, who left Goodison as a 19-year-old in a £20 million transfer in the summer of 2004.
"Even when we get one time the possibility that Rooney is an option for Everton, I'm very pleased," said Koeman.
"I am not at United, I don't see sessions and every game. It is a decision of the manager of Manchester United.
"But he is 31, he is not finished, he still has two or three years at least at the highest level.
"Wayne Rooney is a top player and, of course, if there is one day when he is available of course we would like to have him but it is too early and I don't like to speak about players who are under contract at other teams."
Earlier in the week, reports had suggested Mourinho might be prepared to give Koeman -- and other rivals -- encouragement in their hopes of luring Rooney away from Old Trafford.
But Mourinho moved to quickly dispel such suggestions, although he accepts the forward, who lost his starting place on the national team shortly after suffering a similar fate with his club, has found this a trying period in his career.