Juventus win Coppa Italia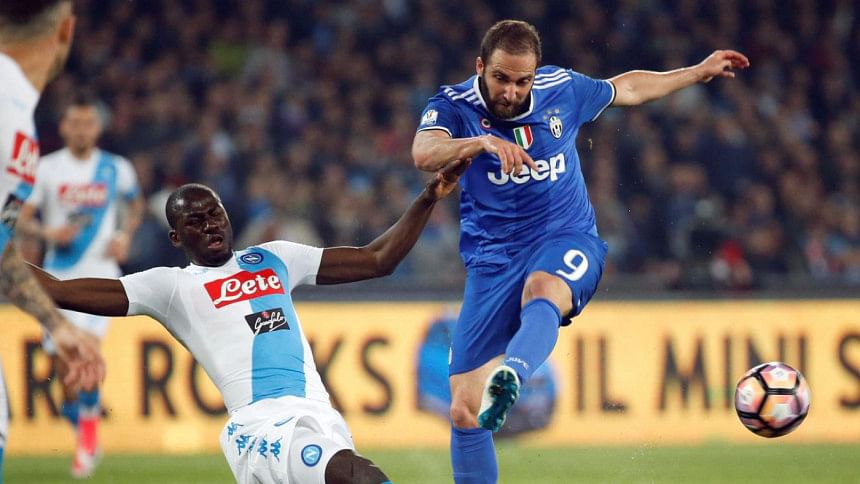 Juventus beat Lazio to win a third successive Italian Cup final as goals from Dani Alves and Leonardo Bonucci kept them on course for a treble this season with a 2-0 victory in the Olympic Stadium on Wednesday.
The Turin side, who are on the verge of winning a sixth successive Serie A championship before facing Real Madrid in the Champions League final in Cardiff on June 3, won the domestic cup for a record 12th time.
"Compliments to the lads for what they did in the first half and for coming through a defensive test in the second," coach Massimiliano Allegri told reporters.
"We've won the first title, now we want to clinch the second, Sunday against Crotone, who have taken 17 points from the last seven matches," he said.
"It's going to be a difficult match. We'll have to play a mean game like this evening's."