Uncertainty is always uncomfortable: Imrul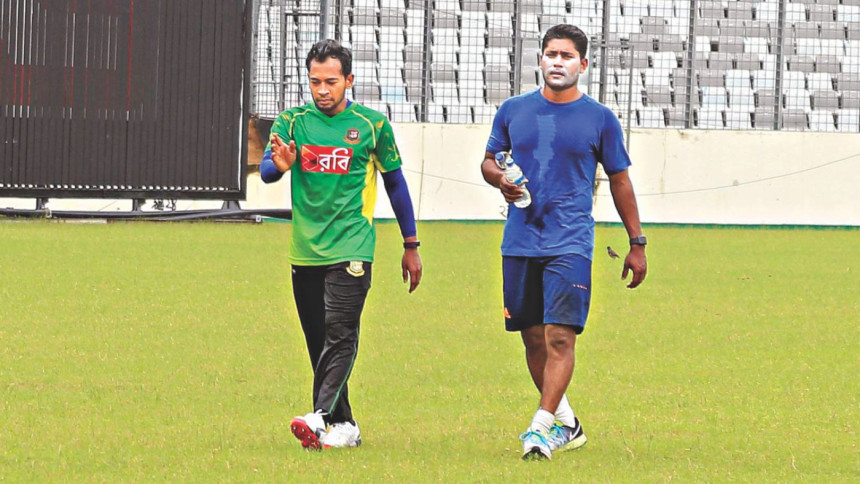 Who wants to live under a cloud of uncertainty? The Bangladesh Cricket Board (BCB), cricketers and fans are in an uncomfortable situation as the pay dispute between Cricket Australia and its players have left the two-match Test series between Bangladesh and Australia next month shrouded in uncertainty.
Similarly, left-handed batsman Imrul Kayes does not like the uncertainty surrounding his batting position. Imrul is not always sure whether he will get a chance to play a match regardless of form, and if it does happen then he is unsure which position he will need to bat in.
The southpaw is an opener but he has often batted at number three. He batted one-down in the last Test against Sri Lanka after playing as an opener against England at home and New Zealand at Wellington.
"It happens to everybody, not just me. I just want to give you an example. Say, you go to your office and find that your desk has been changed, how does it feel? You feel uncomfortable. It's not only in cricket but it happens everywhere," said Imrul while speaking to reporters at the Sher-e-Bangla National Stadium in Mirpur yesterday.
However, rather than thinking about his batting position, 28-Test veteran Imrul was looking forward to a good showing against Australia.
There has been talk about whether the pay dispute in Australian cricket will be resolved before Australia's scheduled tour to Bangladesh but the common notion among cricket players and officials is that it is too early to think about the postponement of the series.
That is why many players started their preparations well before the start of the official camp from July 10.
Currently, the players are eagerly anticipating taking on the Aussies at home and Imrul believes that it is always a big opportunity for any player when he plays against a team like Australia.
"It's always a big opportunity for a player to play against Australia; we hardly get the opportunity to play against them. So, if we get the chance we will try to capitalise on this opportunity," said Imrul.
"We have a three-week camp before the Australia series which will be important for fitness. Our main aim is to achieve the best fitness and everybody is looking forward to doing well against Australia. At this moment I am not working on my batting because I did a lot with my batting; I will work on my fitness instead," he added.
Imrul also said that this team had no fear of pace bowling. "Every international team has a good pace attack and Australia is no exception.  Nobody is thinking about it because Bangladesh are good against pace attacks and everybody can handle [pace] well."
"Rather than thinking about opponents, our main objective will be to play our best cricket. We thought that England were a tough team but we gained a better understanding when we started to play against them in the last series, so the more important thing is to play according to your own plan rather than thinking about the opponents," he said, adding that a good start will be the key.