Rahane replaces Smith as Royals captain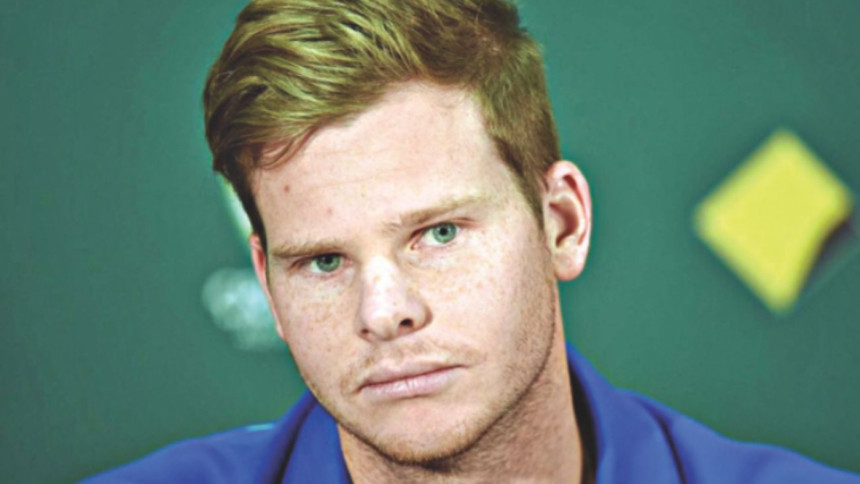 Indian Premier League side Rajasthan Royals on Monday replaced Australia's Steve Smith as captain over his role in a ball-tampering controversy.
Smith, who is on a $1.9-million contract with the Royals, will be replaced by India's Ajinkya Rahane as skipper for the IPL season starting next month.
"Steve believes given the current circumstances it's in the best interest of the Rajasthan Royals that he steps down as captain so the team can get ready for the start of the IPL without the ongoing distractions," the club said.
Australia captain Smith, 28, was banned for one Test and fined by the International Cricket Council after admitting that he and leading players planned ball tampering during the third Test against South Africa.
"The incident in Cape Town has certainly disturbed the cricket world. We have been in constant touch with the BCCI (the Indian board) and taken their counsel. Furthermore we have been in regular contact with Steve," said Zubin Bharucha, Royals head of cricket.
Australia's senior opening batsman David Warner also faces IPL uncertainty after he stepped down as vice-captain over the scandal.
Warner has not been punished by the ICC. However his IPL side, Sunrisers Hyderabad, said they would wait for any action by Cricket Australia before deciding on Warner's captaincy of the side.
"It's very unfortunate what has happened in the Cape Town Test," said Hyderabad advisor VVS Laxman, adding that it was too early for the team to make a decision.
"We will wait for the decision of Cricket Australia," Laxman told Press Trust of India news agency.
The Royals won the inaugural IPL 11 years ago under Shane Warne but this year are returning from a two-year ban for corruption, which increased pressure on the franchise for action over Smith.
A Supreme Court-appointed panel barred the Royals and Chennai Super Kings from the wealthy T20 league in 2015.
"Rajasthan Royals will do everything possible to protect the values and the integrity of the game," team's co-owner Manoj Badale said of Smith's replacement as captain.
"We agree with Steve's decision to step down as captain, and we are fortunate to have such a capable successor with Ajinkya Rahane."
Badale added: "What happened in South Africa was clearly wrong, especially given that it appears to have been pre-meditated. That said, this will be a difficult time for Steve as well, given how much he cares about the game."
Royals will travel to Hyderabad in their opening match of the season on April 9. The IPL tournament itself starts two days earlier in Mumbai.
Smith is hugely popular in India, and last year featured for Rising Pune Supergiant.
The controversy surrounding Smith exploded on day three of the Cape Town Test on Saturday, when Australia's Cameron Bancroft was caught using yellow tape to alter the condition of the ball before hiding it in his underwear.
Smith took responsibility for Bancroft's actions, admitting the move was planned by the team's "leadership group" and was "a big mistake".