Will concrete tracks help Tigers in the long run?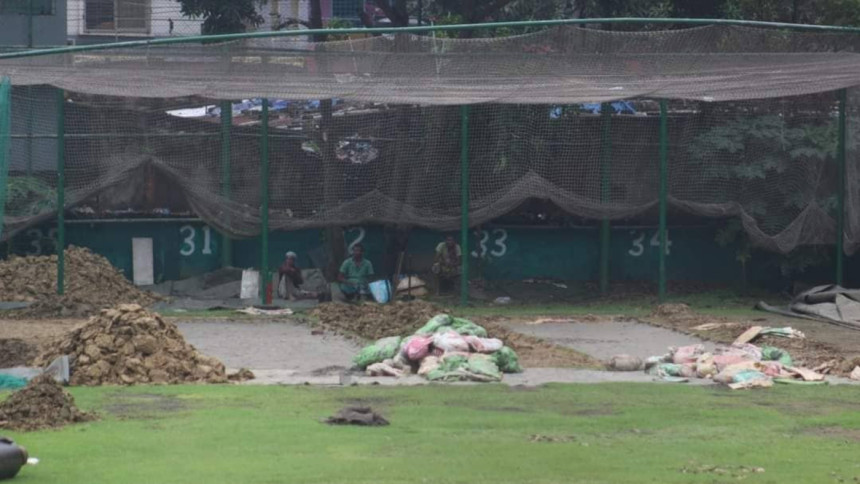 In an attempt to adapt to the fast and bouncy tracks in Australia where the upcoming ICC T20 World Cup is staged to be set next month, the Bangladesh team management had asked the grounds committee to prepare some new concrete tracks at the National Academy ground in Mirpur.
"Recently, there were instructions to prepare a couple of concrete tracks from the Bangladesh national team management. Teams like England, Australia, and other nations practice on the concrete pitches during the monsoon. We have witnessed the players from the national team batted on granite slabs which help generate more pace and bounce," former Bangladesh opener and now the Bangladesh Cricket Board's (BCB) cricket operations manager Shahriar Nafees told the media on Tuesday.
There has been a lot of criticism over the slow and low nature of the surfaces at the Sher-e-Bangla National stadium. Batting on such tracks only makes it difficult for Bangladeshi batters to adjust whenever they play abroad on sporting and bouncy pitches.
"We play 50 per cent of our matches at home and the remaining half abroad where the majority of the pitches are fast and bouncy. In order to replicate those, we have planned to prepare the concrete pitches where the ball will skid and bounce. Aside from helping the batters, it will also assist our pacers if they practice in those concrete tracks. The grounds department is preparing the two pitches," he said.
However, according to a national cricketer requesting anonymity, the idea of preparing concrete tracks is not a brand-new concept. He also added that batting on concrete tracks comes with its downsides. 
"We have got concrete tracks across the country where the ball comes onto the bat quickly with good pace. Probably, the batting coach wants the batters to work on their back-foot drives keeping in mind the pitches in Australia where concrete tracks help the ball bounce higher.
"But at the same time, if you always bat on such [concrete] tracks, it could be hard to adjust for the batters on the turf wickets as the ball tends to hold back on such surfaces. I think the idea is to work on quick foot movement. However, instead of concrete pitches, the authorities need to curate fast and bouncy pitches naturally," said a national cricketer requesting anonymity.